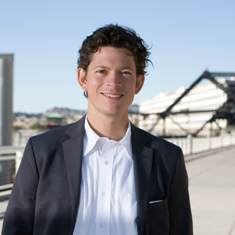 As an invited media guest at Mayo Clinic's Transform 2010 symposium earlier this week, I had the pleasure of interviewing presenter Thomas Goetz, Executive Editor of Wired Magazine and author of the new book, The Decision Tree: Taking Control of Your Health in the New Era of Personalized Medicine.
Thomas writes about science, health, and medicine and believes that engaging people in their health and involving them as participants and decision makers leads to improving their behavior and their health outcomes. He knows there's a technology emergence of cheaper, better tools that have the ability to offer people a way "in" — from self-tracking gadgets to online disease communities and beyond. Thomas is intrigued by the confluence of ideas and technology that make it an opportune time in healthcare.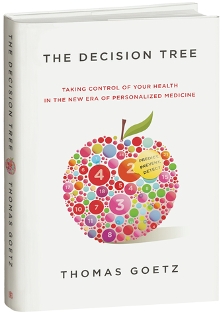 The Decision Tree is based on the premise that our health doesn't happen all at once, but that it's a consequence of years of choices — some large, some small, some wise, some poor. A decision tree, therefore, is a "device" that can help make it more obvious that these decisions are something we are actually choosing — a way to externalize the choices that we otherwise make without much thought. 
Maria: As executive editor of Wired Magazine, what brought you to write a book about consumer health?
Thomas: I come from a family of healthcare providers — my father is a doctor, my mother is a nurse — so it's always been a topic area I've been comfortable with. A few years ago I felt that I had more to add, and wanted to get more specific in my training, so I got my masters in public health at UC Berkeley. That led me to recognize all sorts of commonalities between the worlds of information technology and public health. At the same time, technologists in Silicon Valley and elsewhere have recognized that healthcare is one of the last industries untouched, in many senses, by the IT revolution. It's happening now, very quickly, and I wanted to be among the first to not only cover the business, but to cover the way these companies and services will change and improve our lives. Read more »