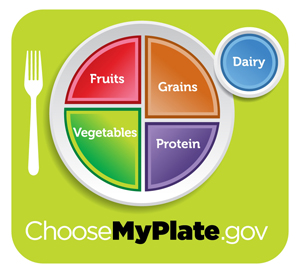 As I've been coaching the families in the Boys & Girls Clubs' Triple Play Fit Family Challenge I've received some excellent questions about how to modify food preparation to make meals more healthful. I thought I'd share some of my nutrition tips on my blog – and feel free to chime in as well in the comments section! (Please note that I have no relationship with the manufacturers of the products I mention below. I happen to like and use them, but I'm sure there are many others that are good.) Here's what I told one of the families:
At first it's hard to make the switch to "healthy" cooking because let's face it, fat and sugar taste so good. However, there are ways to substitute healthier choices that are delicious too. And over the long haul, you can actually change your taste buds so that they LIKE lower-fat options. It seems unbelievable, but honestly – I have learned to prefer sugar-free peanut butter, whole grain bread, and skinless chicken to the regular stuff. One thing I will say, though, is that as long as no one has any high blood pressure or kidney problems – salt is ok. I think too much has been made about the "dangers" of salt. Healthy bodies can easily get rid of extra salt… so no need to torture yourself with a low salt diet. If you cut out junk food and fast food, your salt intake will likely fall to healthy levels. 😉
Here are general tips for healthy eating:

*MEASURE your food. Calories can sneak up on you in portions that are larger than you think!
*ADD some protein to each meal. It is filling and keeps the hunger away for longer.
*PREPARE healthy snacks in advance. Keep them in baggies, ready to grab and calorie proportioned.
*COUNT your calories. Figure out how many calories you need per day (to either gain, maintain, or lose weight) and use that as a guide. There's a simple calorie calculator here. If you can cut out 3500 calories/week (through increasing exercise and eating less) you can lose about 1 lb per week. Tracking what you eat (at least for a month) will teach you what to eat and how much of it is the right amount. Once you've learned that, you don't need to track (but I still do it every day!) I use MyPlate at Livestrong.com – it's free.
Some tips for cooking, and more specific ideas/suggestions:
1. Cut out the butter and animal fat. If you drink/use milk – go for skim. Higher fat milk just ads calories. Try 0% fat, plain Greek yogurt (you can add an artificial sweetener like Splenda to give it some sweetness) – I add nuts to the yogurt for some crunch. When cooking, try to broil your food or bake it. If you need to fry it, use vegetable or olive oil and drain the items on a paper towel afterwards to get the oil off. Always peel off the skin of fried chicken, and cut off the fatty parts of pork, and red meat. Substitute egg whites (like Egg Beaters) for whole eggs in your cooking. I scramble the Egg Beaters (careful not to overcook) gently and add some low-fat cheddar cheese for a yummy high-protein, low-cal meal or snack.
2. Avoid sugary cereals. Look at the label. Choose cereals with sugar<1g. For example, I use Post Shredded Wheat n' Bran cereal. It has NO salt or sugar. Ezekiel cereal is also high in protein and low in sugar. Here's a trick – if you can't stand unsweetened cereal, mix a scoop of low-carb vanilla protein powder into the cup of skim milk and use that to sweeten the cereal. I use vanilla whey protein that has only 3.5g of sugar in it per scoop. Be sure to shake it well before pouring it on the cereal or there can be lumps. Also, the protein will help make the cereal more filling.
3. Avoid desserts. For me, this was REALLY hard. But there are some dessert-like substitutions that I've made: 1) trail mix – check the label but some of them have only 14g of carbs and ~150 calories/serving 2) fruit (berries are great). I have tried nuking frozen strawberries for a couple of minutes and then stirring them into a kind of strawberry sauce. I put Splenda on them and a sprinkle of low-fat granola. It tastes like strawberry cobbler, but without the calories. 3) protein bars – most of them taste pretty awful, but I've found a brand that tastes a lot like a candy bar, but has extra protein. They're sweetened with maltitol (a sugar substitute), which can cause soft stool if you eat too much. But seriously, if you're craving REAL chocolate, this is the way to go. Cut the bar into two or three pieces and save them for snacks. They're called "2:1" bars. You can find them here, but they're cheaper at GNC. 4) Bananas – they have about 100 calories but are naturally very sweet.
4. Eat more veggies. There are veggies that come in "steam in bags" in most local grocery stores. They are soooo easy to use. Just poke a hole in the bag and put it in the microwave for 2 minutes… They're done! Add a sprinkle of salt (and maybe a tiny bit of butter) and add them to any meal. The sugar snap peas are my favorite. Also, big salads with Romaine lettuce (has extra fiber) are great for lunch (maybe not for the kids' lunch boxes though!) Keep the dressing on the side and dip the tip of your fork in the dressing to give the salad flavor without as much of the fat.
5. Don't eat too much starch. Potatoes, rice, bread, pasta, crackers… these should be used in moderation. It helps to substitute brown rice and whole wheat pasta (you digest them more slowly) but even so, you should keep an eye on these things because they can cause you to pack on pounds. Also, try not to eat potato chips, corn chips, etc. They're really empty calories. I've found that Ezekiel bread (found in the frozen foods section of the grocery store) has the most protein and lowest carbs. I pop them from the freezer into the toaster and use them with my scrambled egg whites and cheese.
6. Eat as much fish as you can. Fish is so good for you! It's a great source of protein, and the little bit of fat that it has, is very healthy for your body. Not sure if your family likes fish that much – but tuna is quite inexpensive and you can make sandwiches (on Ezekiel bread or something similar). Broiled salmon, tuna, tilapia can be very tasty – I use Paul Prudhomme's "magic" seasoning blend for fish. Lawry's salt would probably work too.
7. Eat healthy snacks. If you skip meals or go for too long between them, you get REALLY hungry. Then when you sit down for a meal you'll eat too much at once. Great snacks include a little bit of healthy fat and protein. Some examples: low-fat mozarella string cheese stick with 10 almonds, an apple with a tablespoon of peanut butter (no sugar – just ground peanuts), a cup of Greek yogurt with Splenda and a couple tablespoons of low-fat granola or trail mix, low-fat cottage cheese and half a peach, hummus with carrots and celery, "ants on a log" – peanut butter on celery with raisins on top, half a protein bar, one cup of skim milk with vanilla or chocolate low-carb protein powder (you can add half a banana in a blender too!)
8. Drink water. No juice, no sugary soda (except in moderation). Juice and soda add so many calories! There's just no reason to drink them when water is an option.