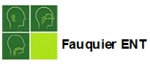 Eustachian tube dysfunction is a phenomenon whereby a person is unable to pop their ears to relieve symptoms of ear pressure, clogging, or fullness. It is much akin to the ear pressure a person experiences when flying, but at ground level. Traditionally, treatment of this condition involved medications like steroid nasal sprays and prednisone along with active valsalva. Once medical treatment has failed, ear tube placement has been the step of last resort.
However, a promising new treatment called eustachian tube balloon dilation has been described in March 2011 to address eustachian tube dysfunction at the source surgically rather than indirectly with tube placement across the eardrum. In essence, a balloon is inserted into the eustachian tube and than inflated thereby opening it up (the balloon is "popping" the ear for you). The balloon is than deflated and removed.
Dr. Dennis Poe in Boston, MA is the researcher who first described this technique in March 2011 and at this time, is not offered in many centers. Why? Mainly because of the cost of the balloon itself which is not covered by insurance. The material cost of the balloon is around $2000 or more. Compare this to the cost of a tube which is around $30 or less.
Reference:
Balloon Dilation of the Cartilaginous Eustachian Tube. Otolaryngol Head Neck Surg April 2011 vol. 144 no. 4 563-569
*This blog post was originally published at Fauquier ENT Blog*