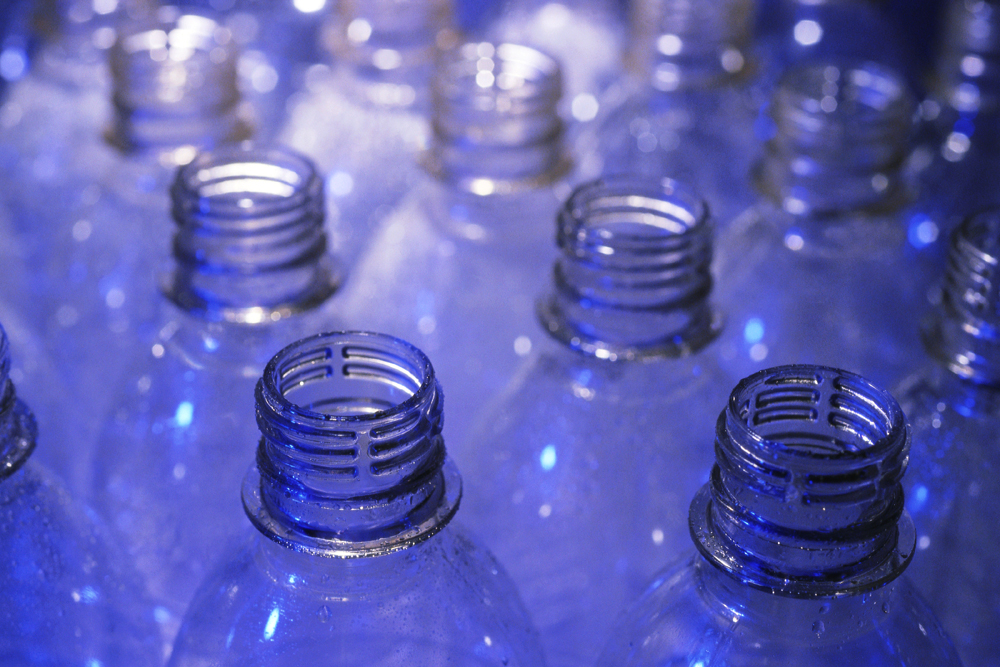 Have you heard the new urban legend about plastic products? A growing number of celebrities and websites have been fueling a plastic paranoia, striking fear in the hearts of parents, fitness buffs, and microwave container users. Concerns reached such a fever pitch that I wondered if there may be something to this buzz: Can certain plastics harm our bodies or even cause cancer?
But like the buzz surrounding vaccines and autism (there is NO link between the two), plastiphobia (as I like to call it) is not backed by any clear evidence of human harm. Chemist, Dr. Joe Schwarcz of McGill University (who has no financial ties to plastics manufacturers, by the way) has reviewed the scientific literature and has found plastics to be an extremely unlikely candidate for human injury. (Well, unless you hit someone over the head with a water bottle.) Dr. Schwarcz reviewed plastics safety in a live health chat on December 8th. You can review the entertaining conversation here.
Plastiphobia has fueled an entire industry of plastic-free baby bottles and "microwave safe" containers. Many manufacturers of such alternative products have a lot of skin in the plastic fear game, and are even sending out warning emails to bloggers and young moms. I received several of these emails myself — including an invitation to interview the president of a plastic-free baby bottle company who argues that because the FDA is "looking into" BPA safety, it must be a toxic substance.
To learn more about plastic products, check out Dr. Joe Schwarcz's website Chemically Speaking. He has a particularly interesting article about the unnecessarily controversial plastic substance, bisphenol A (BPA). An excerpt:
Drink a cup of coffee and you've introduced over a thousand compounds into your bloodstream. Eat an apple, you've added another three hundred, including acetaldehyde and formaldehyde, known carcinogens. Six hundred more from a potato. Have some hummus and you've downed a few hundred more chemicals, including a healthy selection of compounds with greater estrogenic activity than bisphenol A. Add to this exposure to drugs, cleaning agents, cosmetics, agricultural chemicals and building materials.  We really do live in a "chemical soup," as the activists are fond of pointing out, but in terms of risk, that is neither here nor there. Risk depends on which chemicals and in what amounts.
I suspect that many of the thousands of compounds that show up in our urine would raise various concerns if investigated with the same vigour as BPA. The attention being paid to this one compound borders on the obsessive. Exposure certainly may have some biological effects, but one thing we can conclude is that whatever these may be, they are not dramatic. If they were, they would have revealed themselves in the literally thousands of BPA studies that have been carried out by researchers around the world. These studies have been extensively and exhaustively evaluated by various regulatory agencies. What conclusion did these agencies come to? Certainly not the one the Huffington Post arrived at with the headline "BPA Wrecks Sex, Fouls Food-and Probably Worse."
My personal take is that while it's tempting to worry about the theoretical harm that BPA could pose, the reality is that it's a rather inert substance and we have no human research proving that it poses any health threat. When a glass of milk has 1,000 times the potential estrogenic effect as BPA, I'd say that plastiphobia is much ado about nothing. I'm not going to stop drinking milk, and I'm not going to worry about my water bottles. And I'm especially not going to pay top dollar for plastic-free bottles to fear-mongering email spammers.