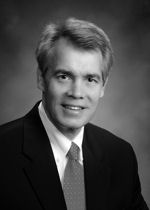 Over 10,000 Americans (mostly young) have already died of H1N1 flu, and yet we've only vaccinated 10-20% of those who need protection. January 10-16 is National Influenza Awareness Week, and the American College of Physicians is doing its part to raise awareness of the ongoing need to protect Americans from the next wave of influenza.
I interviewed ACP President, Dr. Joseph Stubbs, about the current influenza season and Americans' vulnerabilities to the virus. Please enjoy the audio of our conversation or read the transcript below.
[audio:https://getbetterhealth.com/wp-content/uploads/2010/01/flustubbsjan.mp3]
Dr. Val: I think a lot of Americans feel that the major push for flu vaccine is over. How many Americans do you estimate are still unvaccinated against H1N1 flu?
Dr. Stubbs: Only 10-20% of at-risk individuals have gotten the H1N1 vaccine so far. We really need people to get vaccinated as soon as possible in order to avoid a deadly increase in illness during the next wave of influenza.
Dr. Val: What have we learned about the virulence of this H1N1 strain?
Dr. Stubbs: So far the H1N1 virus has infected about 45 million Americans, resulting in 200,000 hospitalizations and 10,000 deaths. Most of these deaths have occurred among young people, which is particularly tragic.
Dr. Val: How does the death rate of the H1N1 virus compare to the regular seasonal flu?
Dr. Stubbs: So far the H1N1 virus is killing about the same number of people that the seasonal flu kills, but the H1N1 has a predilection for the young, and pregnant women.
Dr. Val: Is the death rate from flu additive this year – meaning, are the H1N1 and seasonal flu viruses together killing twice as many people?
Dr. Stubbs: Absolutely. The next few months we could see a bump in the seasonal flu and a resurgence in the H1N1 virus. But both are preventable with vaccines.
Dr. Val: How have we done with seasonal flu vaccine rates this year?
Dr. Stubbs: We're on track to get about 30% of the population vaccinated against the seasonal flu. The one silver lining in the 2009 flu season is that the H1N1 virus brought a lot of focused media attention to the importance of vaccination and the dangers of influenza.
Dr. Val: Are there still vaccine shortages in certain pockets across the country?
Dr. Stubbs: There are. We have enough supply now but the distribution process has slowed things down. In my region in Georgia, the amount of supply has increased dramatically in the last few weeks and I hope that's indicative of what's happening across the country.
Dr. Val: Who should get vaccinated now?
Dr. Stubbs: For the seasonal flu, young women, pregnant women, those with chronic diseases, and people over age 65 are the main targets. For H1N1, pregnant women, children and young adults under the age of 25, those with chronic diseases between the ages of 25 and 64. I think that if you have a chronic medical condition, no matter what your age, you ought to be vaccinated with both the H1N1 and seasonal flu vaccines. Healthcare professionals and their staff should also get both vaccines so they don't spread the flu to patients.
Dr. Val: What's your goal for vaccination of at-risk populations? I know we're only at 10-20% vaccination rates now…
Dr. Stubbs: I like to set the bar high. My goal is 80-100%. The government regrets the slow start we got with vaccine supply and they're doing all they can to get people vaccinated now. If we can get more people vaccinated we can avert problems in the coming months and even in the coming years.
Dr. Val: What's your take home message for Americans entering this new year?
Dr. Stubbs: You can stay healthy by getting vaccinated.
***
Vaccination Resources from the American College of Physicians