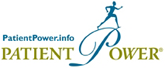 I can't get the 1989 baseball movie Field of Dreams out of my head. That's especially true right now as I can't wait for the seventh game of the World Series. My son, Eitan, and I sat on the couch and watched the sixth game last night and it was probably the most exciting game I've ever seen. Plot twists galore. You can bet the audience for tonight's game will be HUGE.
What's so cool in thinking back about the movie is the famous line said to the baseball fanatic farmer: "If you build it they will come." So he built a baseball field behind his house and the greats of baseball history came to play. I have never forgotten that line and have applied it to what we "build" at Patient Power – interview programs for people living with serious health concerns.
In the past few weeks, and continuing from now on, we have been focusing on two blood-related cancers: multiple myeloma and chronic myelogenous leukemia. While there are other educational resources out there, people living with these serious conditions always want more – as well they should. Fortunately, things are happening to brighten the present and the future.
Better medicines and promising research. With the "if you build it…" words in my head, I check the visitor data for our website early every morning. And I am thrilled. Patients have been flocking to our latest CML interview with Dr. Michael Mauro, a longtime friend of Patient Power and our partner, the National CML Society. And in myeloma, patients are getting excited about our town meeting coming November 12. Almost 100 people are registered to attend in person and thousands more will see what we are posting online.
This is what keeps me going – and why I LOVE the Internet. People are searching for reliable information. When we post it, they come!
Please tell others about our programs. Some days I feel we are a bit of a secret because we do not have the type of resources that large companies have for advertising or public relations. In the end I am betting that "If WE build it, YOU will come."
I hope you enjoy the World Series and that your team wins, or won, depending upon when you read this.
Wishing you and your family the best of health!
*This blog post was originally published at Andrew's Blog*