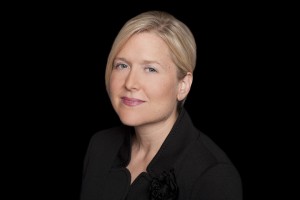 I've often heard physicians say that "the history is 90% of the diagnosis." In other words, they can usually determine the underlying cause of a patient's problem just by listening to their account of how it evolved. The physical exam is merely to confirm the diagnosis, and is often cursory, limited, or ignored.
I believe that the physical exam is far more important than it seems – and I learned this during my recent oral medical specialty board examination. Although I have been sworn to secrecy regarding the content of the test questions, I will share an epiphany that I had during the exam.
The examiners' job is to describe a patient and then ask the examinee what else she'd like to know and what she'd do next. With each description, I found myself struggling to visualize the patient – wishing I could see their face and hear their tone of their voice as they described their condition. I hadn't realized that so much of my clinical judgement was based on laying eyes on a patient – I needed to see if they were in pain, if they were straining to breathe, if their skin was pasty or pale, if they were disconnected and potentially drug-seeking, if they were fidgety, if they were articulate, forgetful, or well-groomed. All of these subtle cues were gone.  I was left staring at the examiner – who himself couldn't describe the patient more fully because he was to stick to the script, reading verbatim from a prepared list of signs and symptoms.
And then something interesting happened – based on the short description of an imaginary patient's complaint, I began to go down an inappropriate (and expensive) diagnostic pathway. Since I couldn't see the patient, and some of the symptoms could have been life-threatening, I suggested some pretty aggressive measures. I would not have ordered any of these tests had I been able to see the patient in-person, because I would have been able to see what was actually wrong quite quickly.
I realized that when two doctors plan for the care of a patient they've never met, all manner of inappropriate and expensive testing and treatment can occur. So I wondered to myself: what will happen to our healthcare system if we continue to divorce ourselves from patient contact? When diagnostic algorithms become even more rigid, and patients are pressed into diagnostic code categories with pre-determined courses of action prescribed for them long in advance? It's going to become easier and easier for people to be locked in to an incorrect diagnosis, and subjected to a battery of expensive, and unnecessary tests and procedures… when all that was needed was a pair of human eyes and a thoughtful exam at the very beginning.
I'm pleased to report that I passed my specialty board exam, and I'm now certified in Physical Medicine and Rehabilitation. However, as I consider my clinical future – I know that to be a good diagnostician, I must spend time with my patients in-person… and I'm looking forward to it.