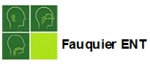 I read with astonishment that a class of cancer drugs known as VEGF Inhibitors (ie, Avastin and Erbitux) used to treat colorectal, lung, breast, and kidney cancers can also be used to potentially treat a type of chronic ear infection known as glue ear… at least in theory and in mice. Glue ear is when an individual suffers from repetitive ear infections or upper respiratory infections to the point where the fluid in the ear turns into a maple syrup consistency. It's thick, sticky and tough to get rid of with standard antibiotic medications. Standard treatment to address glue ear is placement of ear tubes to allow ventilation and drainage of the ear as well as antibiotic/steroid ear drops.
British researchers using the mouse model have determined that an underlying hypoxic (low oxygen) environment in the middle ear leads to glue ear and that by mediating aniogenesis (blood vessel growth) by regulating VEGF receptors (Vascular Endothelial Growth Factor), may prevent glue ear from occurring by addressing the root cause (hypoxic environment). VEGF inhibitors are typically monoclonal antibodies that prevent new blood vessels from forming via blocking VEGF receptors.
Given a vial of anti-VEGF costs on upwards of $10,000 versus not even $100 for an ear tube, the economics of this potential treatment just does not make sense at this time. Even if the costs were more comparative, I'm not sure most people will go for a treatment normally used to treat cancer to address a benign condition.
However, to be fair, this class of cancer medicine has been repurposed to treat other benign conditions including age-related macular degeneration (AMD) and diabetic retinopathy, so who knows?
It's also been considered for use to treat severe nosebleeds due to HHT (Osler-Weber-Rendu).
Maybe someday in the near future after further research, not only will we have antibiotic ear drops, but also anti-VEGF ear drops!!!
Reference:
HIF–VEGF Pathways Are Critical for Chronic Otitis Media in Junbo and Jeff Mouse Mutants. PLoS Genet 7(10): e1002336. doi:10.1371/journal.pgen.1002336
*This blog post was originally published at Fauquier ENT Blog*