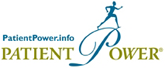 Many of you know about, or have read, the highly recommended book, Tuesdays With Morrie. I am reading it now with my 14-year-old son, Eitan, as part of an assignment for his ninth grade English class. Morrie, a college professor in Boston, was dying, withering away with ALS. Each Tuesday he would have a visit from one of his favorite former students, Mitch, a journalist from Detroit. Morrie, a man in his 70's, mused about many things including the meaning of life and the inevitability of death. He was prepared for his end.
The other day I spoke about that book with a former high school English teacher – not Eitan's. The circumstance was not good. The woman, 37, had been diagnosed with stomach cancer just six weeks ago. She'd been having heartburn and it wouldn't go away. Endoscopy showed the cancer and other tests revealed its spread to her liver and lung – stage 4. The woman and her husband, her high school sweetheart, sat across from me at lunch. They have three young children, age six and under. The couple had seen my book, The Web-Savvy Patient (written with Mary Adam Thomas), and knew I had been treated successfully for leukemia. They wanted to meet and make sure they were doing all they could.
I am not a physician (although I joke that "I play one on TV"). It is not easy for me to look into the eyes of someone, at a young age, who could be staring death in the face. She has chosen aggressive treatment and is fighting hard. But she knows the journey will be taxing and the destination uncertain. Right now she is feeling okay. The cumulative effects of chemo have not had significant side effects yet. She has not spoken much about her illness with her six-year-old. But, as our lunch conversation went on, beyond the medical issues of having the best docs and the most promising treatments, we discussed living each day with quality and purpose. We discussed accepting the love of family and friends and organizing their support. And we discussed pushing away those who might be negative, even inadvertently. The woman had not read Tuesdays with Morrie, but had heard about it. I urged her to put it at the top of her list.
Most people cannot foresee their end even though it is surely coming. Morrie could see it. While I pray for my new young friend that her end is far off, that a new drug or drug combination will work, thinking about the downside is a necessary activity. Morrie noticed the little things as time grew short. I have a clear recollection of my lunch with this young woman – one I'll never forget. Slowing down, being "present" and really listening in our relationships with others are vital lessons when facing a serious diagnosis. But we don't have to wait for that. Professor Morrie's lessons have resonance for anyone. I am betting my lunch friend will be nodding her head as she reads the book. I wish her all the best.
*This blog post was originally published at Andrew's Blog*