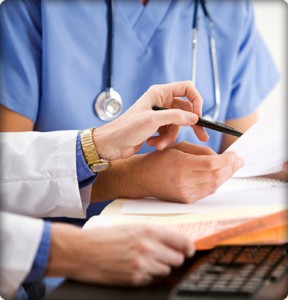 Since I finished my residency training, I've applied for medical licenses in several states. It has been interesting to see how long it takes different states to process the same credentials. I wanted to give a quick hat tip to Maryland, for being the fastest, lowest hassle state so far. They processed my application in under 4 weeks, accepting my FCVS packet as verification for my medical school, residency training, and USMLE scores. Although the website suggests that the process may take up to 120 days, mine was fewer than 30. Thank you, Maryland Board of Physicians! Job well done.
In my personal hall of shame, however, is the Medical Board of California. I have been waiting since June, 2008 for my license. Yes, it's been 567+ days. I left 3 voice mail messages requesting information regarding the reasons for the delay, and several email messages. None were answered. I received one letter in the mail in September, 2008, listing several odd verification requests, including:
"We reviewed the L3A/B on 7/14/2008; however, we will need a letter from the current Program Director, University of Rochester Program, Emergency Medicine, Flavia Nobay MD authorizing the signature of Diane M. Hartmann MD on the L3A/B 7/1/2003 through 6/30/2004."
I followed up on every line item, personally calling and verifying that all the signatures were obtained. I also attempted to follow up with the California licensing program clerk assigned to applicants with the last name beginning in "J." That clerk did not answer my many emails or voice mails.
The California Board of Medicine cashed my $830 check within days of receipt. I have confirmation that FCVS sent them my packet with all necessary items in June, 2008. I have spoken to some attorneys in California whose main practice focus is helping physicians get licensed in California. I have been hesitant to hire them since I'd incur further expense. But the fact that this is what they do for a living tells me that my problem is not an outlier.
This whole experience illustrates how vastly different the licensing experience can be from state to state. The very same physician can be jubilantly welcomed to serve primary care seekers in Maryland within weeks of application, while California will subject the applicant to years of frustration, leading to either emotional exhaustion, personal exasperation, or law suit.
So if you live in California and are having a hard time finding a primary care physician, at least now you know why. Of course… I'd be happy to treat you in Maryland.