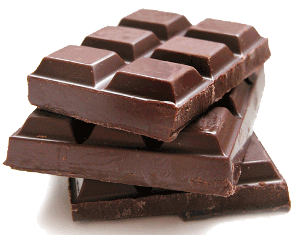 Depressed people ate about 60 percent more chocolate compared with others, and major depression more than doubled consumption, reported researchers in the usually-more-reliable Archives of Internal Medicine. Now researchers want to further delve into the issue.
"Whether there is a causal connection, and if so in which direction, is a matter for future prospective study," the authors wrote.
We wonder if Hershey's would provide samples for the treatment arm of such studies, and if so, how people can sign up?
*This blog post was originally published at ACP Internist*