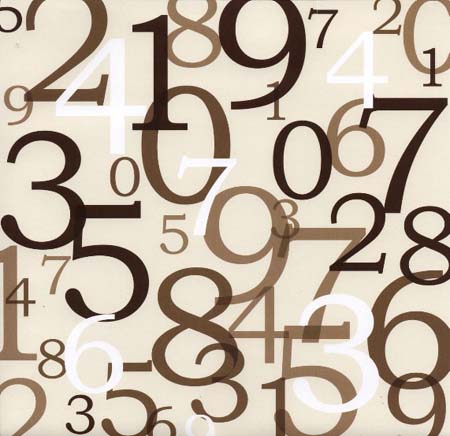 In medicine we're often reminded not to base our therapy solely on lab test results. Although it's tempting to reduce patient care to a checklist of "normal" bloodwork targets, we all know that this is only a fraction of the total health picture. Today I made a mistake that brought this truism home: "Don't treat the number, treat the patient."
I'm turning 40 this year and decided to make an ambitious fitness goal for myself — to be in better shape at 40 than I was at 30. No small feat for a person who used to be in good form a decade ago (not so much now, ahem). So, I joined a gym owned by an affable triathlete and invited her to make me her project. Let's just say that Meredith believes that one piece of sprouted grain bread is the breakfast of champions — and with that she has me doing many hours of cardio sprints and strength training every week. I'm still alive. Barely.
Today in my endurance spinning class (an unusual form of torture where you get yelled at — I mean encouraged — on a stationary bicycle for an hour and a half in a dark room filled with high-decibel rock music and sweaty co-sufferers), I was somewhat alarmed by my heart rate. I was taught in medical school that one's maximum heart rate is 220 minus your age. So mine should be about 180. I assumed that anything higher than that was incompatible with life.
So when I saw my heart rate monitor rise to 185 on a steep climb at maximum speed, I wondered if I might be about to die. I certainly felt physically challenged, but not quite at death's door, so I looked around sheepishly at my nearest peer's monitor to see if she was handling the strain any better. Nope, she was also at 185. "Gee, what a coincidence," I thought. "We must be exactly the same fitness level."
And then as we slowed down our speed a bit her heart rate mirrored my own decline exactly. The instructor asked us spinners to shout out our heart rates so she could gauge how the class was doing. Our identical rates triggered a question: "Is it possible that your monitor is picking up the other person's signal?"
I was wearing a wrist watch as a back up check for my monitor — and it read the same number as my cycle display, so I figured I had confirmed that my classmate and I had indeed identical responses to physical exertion.
Up another hill we went, and I pushed myself hard — with a whopping heart rate in the high 180's again. Unsightly images of me requiring defibrillation passed through my mind as I eased up a bit on the cadence. "Boy, is this class hard on me!" I thought.
At the end of the class I congratulated my neighbor on a job well done, and marveled at how similar our efforts seemed to be. I thought that she and I might like to buddy up for challenge rides in the future.
And then when I got home I noticed that my watch monitor indicated that my heart rate was zero. I knew that couldn't be right, so I reached to grab the chest strap transducer to make sure it was picking up my heart rate properly, and oopsie — I had no transducer on my body. I had forgotten to wear it that day and the 180+ heart rate was indeed my neighbor's all along. That was good for me, but maybe not so great for her!
These kinds of errors occur in medicine quite frequently. A lab report will have an abnormally high (and incorrect) value, a monitoring machine will not be connected correctly, and results can be mixed up among patients. The first thing I do when I see an unexpected result is to question whether or not it's real. I often repeat unusual lab tests before starting new therapies with my patients. It's an extra precautionary step that can avert incorrect diagnoses and inappropriate treatment plans.
Today's heart rate lesson was a good reminder to remain skeptical of unusual results, and to trust our experience when the numbers don't add up. As for my spinning class colleague with the "hummingbird heart rate," I'm going to keep a close eye on her.