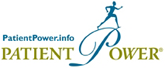 If you follow me regularly, you know I enjoy watching the Fox television drama House M.D. on Monday nights (although I often watch the recording later in the week). Doctor Gregory House (Hugh Laurie) is a sorry character but a terrific diagnostician.  In almost every episode someone is on the brink of death from an elusive illness when House's "light bulb" goes on and, in a flash, he saves the patient's life by proving himself to being the world's best medical detective.
Dr. Lisa Sanders is watching 3,000 miles away in New Haven, Connecticut where she teaches first and second year med students at Yale how to learn to be House-type medical detectives – but much more respectful ones. She is like that herself. She's so good at it she writes a medical column for The New York Times Magazine. That column was actually the inspiration for the television show. And it won Dr. Sanders a job as technical adviser on the medical drama.
I got to interview Dr. Sanders the other day with my friend and co-host, Peter Frishauf. I was thrilled! We had so many questions. But she is a former CBS producer so she was up to the task: Where do these weird diagnoses come from? "They actually happen but almost never so many weird things all in one person, and they rarely happen at all." Why should anyone tolerate the rude things Dr. House says and does? "They shouldn't. If he was my doctor I would fire him." On the show they often administer the wrong drug before they get the diagnosis right. Is that where so many medical mistakes come from? "No, most insurance companies won't pay for experimental use of drugs. There has to be evidence." How can House have a whole team of medical detectives working on one case? Is that what really happens in the real world? "No! No one can afford that except Hollywood producers."
As we finished Dr. Sanders said she'd had great fun and she mentioned her book on her detective work: Every Patient Tells a Story: Medical Mysteries and the Art of Diagnosis. Now she's even soliciting answers on medical mysteries from NY Times readers before she reveals the correct diagnosis. House rarely gives his colleagues much credit. Invariable the answer, in the end, comes from him.
I mentioned my book too during the interview: The Web-Savvy Patient: An Insider's Guide to Navigating the Internet When Facing Medical Crisis. Dr. Sanders said it sounded great. That got me excited. Could I follow in her footsteps? I shouldn't have, but I started daydreaming:  I can just see it now, a Hollywood producer reading my book and creating a new character and tv series where the star is an online super sleuth trying to solve his health problem and the illnesses of many others. He's a medical superman at the computer, fighting medical fraud, incompetent doctors, infection ridden hospitals for truth, justice and better health. I can see the Learjet already coming for me: "Mr. Schorr, the producers are waiting for you with your contract at the Fox Television headquarters." Gregory House, move over. Dr. Sanders, thanks! You inspired the producers, and me. And maybe this is a path I can follow, from the patient's perspective. Wouldn't THAT be fun!
Look for our interview with Dr. Sanders very soon.
Wishing you and your family the best of health!
Andrew
*This blog post was originally published at Andrew's Blog*