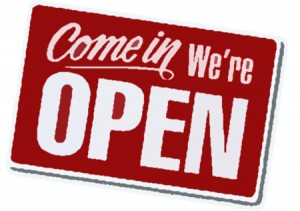 I started medical blogging in 2006, and posted something new every day for over two years straight. I met some terrific fellow bloggers in those "early years", and soon wondered if we might reach a larger audience if we pooled some of our blog content. This blog site (Better Health) was born in October 2008, and soon grew to have over 130 contributors! We developed a large following on Facebook and Twitter and partnered with such prestigious organizations as the CDC, Harvard Health Publications, and the American College of Physicians. We actually grew so large so fast that I had to hire a small staff to help me run the blog… Which became logistically challenging and pretty expensive, rather quickly!
Because Better Health has always been a labor of love, and not a well- oiled, monetization machine, I eventually had to close the doors. It broke my heart. It was such a shame that a collection of the best medical blog writing just couldn't be supported financially – at least I couldn't find a way to do so! In January 2012 I posted a farewell note and decided to continue my social media life on Twitter and Facebook instead.
A few days ago I noticed a large uptick in Twitter followers and was surprised to see that I had been recommended (by Healthcare IT News) as one of the top 10 physicians to follow on Twitter. In the article it commended my work as a Better Health blogger… the blog that I had recently shuttered.
I had been toying with the idea of starting a personal blog again because I found it rather challenging to say all I wanted in only 140 characters, and this new influx of followers gave me food for thought. What if I just keep it simple this time? What if I write blog posts at Better Health when the spirit moves (instead of feeling pressured to post something every day or to include 100's of others in my blog posts?)
So that's what I'm going to do. This is just me again – the way it all began. But without any regard for traffic, numbers, or popularity. Maybe only a handful of people will read my posts here. And that's ok with me! So welcome back to the OLD new me. The cycle is complete?
P.S. I will continue to blog at Healthline to educate patients about their eyes, and I also hope you'll listen in to my Healthy Vision radio show. Or follow @drval on Twitter?