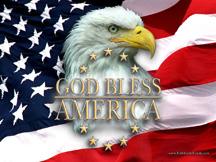 Dr. Rich recently posted a 3-part series on the shortcomings of medicine's new ethics. While I personally find Dr. Rich's writing style both nuanced and entertaining, there is no doubt that his posts require some focused attention. And so I thought I'd provide a "Cliff's Notes" version for my regular readers (since Google analytics tells me they are unlikely to spend more than 2 minutes here at a time). 😉
Advances in science and technology have provided us with valuable new treatment options for many diseases and conditions. Unfortunately, these new drugs, devices, and procedures are so expensive that we cannot (as a country) afford to make them accessible to everyone who could benefit from them. Medical technology has outpaced our ability to pay for it. This leaves us with an ethical dilemma: how do we ration access to modern medicine?
Dr. Rich argues that America must face this dilemma head-on, and agree to overt-rationing of services. Other industrialized nations have done this to greater and lesser extents. However, Americans appear to lack the will to discuss such an approach – preferring to believe that the best care can be offered to everyone, if we only reduced the wastefulness in the current system.
The ACP has expanded the definition of medical ethics from a physician-patient contract (where a physician becomes a fully committed advocate for the best interests of each individual patient) to a physician-patient-society contract (where a physician should also consider allocation of scarce resources, avoiding unnecessary testing, and adopting evidence-based practices when caring for an individual patient).
Dr. Rich argues that a physician can't honor the best interests of each patient and also ration their access to certain treatments so as to save money for society. The ACP argues that the physician must be judicious in her use of scarce resources so as to preserve access to as many treatments for as many patients as possible.
My opinion, in summary, is this:
1. Dr. Rich is right – medicine has evolved to such a high-tech state that we cannot afford to offer expensive treatments to everyone who might benefit. Therefore, we must ration care. Currently, we are rationing care covertly – which results in the unfair distribution of resources. Access is largely dependent on healthcare navigation-savvy, determination, wealth, and luck.
2. The ACP is right – physicians should try to be less wasteful of scarce resources, and use the best evidence available to target therapy to need. Practice variation (and its associated costs) could be reduced significantly if all physicians adhered to stricter decision-support guidelines.
3. America has not yet accepted the fact that we truly can't afford to give each patient every drug/treatment/service that might benefit them. The resulting covert rationing undermines the ethical principles of societal beneficence and distributive justice. And, as Dr. Rich rightly points out, physicians are regularly forced to subject their ethical principles to the powers of covert rationing (e.g. sorry that drug is not on formulary or that test is not covered).
4. Judging from our obvious commitment to covert rationing, it is clear that Americans would rather have the potential for access (reserved for those who have the will/savvy/drive/money to navigate this perilous system) available to all, than a nationally agreed-upon access algorithm based on demographic data (e.g. if you're over 65 you don't get a kidney).
America's a funny place – reward for struggle is in our DNA, and our healthcare system is designed to yield its best care to those who fight for it. Maybe that's not fair, but that's what we've got. And good luck changing it anytime soon.