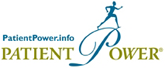 Ruthie and I had never really talked about her observations of this until last night. Now, almost 18, Ruthie will be headed to college soon. It's been a "journey." As with many teenagers, they can be rebellious and oppositional, at times. But, in most cases, they eventually return to that loving person you remember. Ruthie has been making that return and, as she does, we've been talking more.
Last Friday night Ruthie called me in a panic. Could I, at the last minute, be the fill-in inspirational cancer survivor speaker at the American Cancer Society's annual Relay for Life Event at her high school? Hundreds of kids were coming, she was on the planning committee, and the planned speaker had just cancelled. I, of course, said yes. And last Saturday on the football field I shared my story of diagnosis and treatment and, happily, a long and continuing remission. Ruthie stood just behind me and afterwards clung to me and showered me with hugs.
Last night I learned more of what was in her head. As I wrote in my book, The Web-Savvy Patient, Ruthie has had health challenges too. In fourth grade she was diagnosed with an inflamed stomach. A cause has never been identified. She has had many medicines – none have worked – and she has been put to sleep and "scoped" many times. She has been all across the country to see specialists. And she has coped with chronic pain and fatigue and she has had many IV iron infusions to fight anemia, a complication of her condition.
Ruthie is doing pretty well now, and she rarely complains any more. But the condition continues and waxes and wanes. Last night she shared with me that she took inspiration from my journey, navigating through diagnosis and treatment, coping, being positive, and going on with your life. I was blown away to hear Ruthie speak about what she learned from observing me. Stupid me. I had thought this busy girl had never noticed!
Ruthie will soon be off to college. She'll have stomach issues on some days. She'll see doctors sometimes far from home. But I am confident she will handle it well. Nobody wants to be an ongoing "patient." Not me and not Ruthie. But if it happens to your child, as it did to you, at some point they have to "own" it. Ruthie has, and if I have played some small role in helping her do better in the process, I am honored.
Last night's talk with this young woman was unforgettable for me.
Wishing you and your family the best of health!
Andrew
*This blog post was originally published at Andrew's Blog*