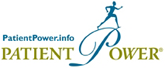 Go south from the "O.C." – Orange County, California, where the sun shines on the beaches and girls in bikinis play volleyball, and you find yourself in San Diego, land of the surfers in the shadow of a large U.S. Navy base.
It's also home to a large convention center right by the Pacific. And that's where 30,000 blood doctors and researchers from around the world are about to converge for the annual American Society of Hematology (ASH) annual meeting. Beginning December 10, they'll absorb study data for blood related cancers like leukemia and lymphoma and blood conditions like sickle cell disease and hemophilia.
Tucked off to one corner is the news media – the regulars like The New York Times and USA Today and a host of journals read by doctors around the world. And then there's Patient Power. This year there will be three of us onsite: myself, producer Brian Blankinship, and our crack videographer who goes by the name "TVKevin;" supported by team members who work from Seattle, Phoenix and Houston.
We are now in the midst of scheduling somewhere between 20 and 30 interviews with expert physicians and researchers and also with leading patient-advocates. Our plan is to cover what's significant for patients for CLL, CML, myeloma, lymphomas, aplastic anemia, myelodysplastic syndrome (MDS), paroxysmal nocturnal hemoglobinuria (PNH), and sickle cell disease. This will be like going to medical school for us!
As always, once we corner an expert, besides asking them what they are excited about for a specific disease, we'll pose some questions to them sent in by our visitors. That's where you come in. If you have a burning question or see something online from the meeting and want to know more, please write to us. Don't ask something very personal because that wouldn't be fair to you to seek treatment info this way, nor would it be fair to that expert in front of the camera. Think a bit more generally about a topic of interest.
We'll rush into distribution the videos that have "hot news." And the many others will be posted over the weeks that follow. Make sure you are signed up for our "alerts" for your health concern so once we post something new, you'll know. We'll post everything on our new ASH page.
Wish us luck as we gather news for you. I doubt I'll go to the beach. After all, I am a lousy surfer!
*This blog post was originally published at Andrew's Blog*