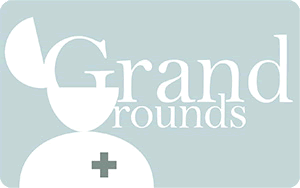 Grand Rounds will be hosted by Better Health on Tuesday, May 18th, 2010.
Please send your medical blog submissions via email by 12:00AM midnight CDT on Sunday, May 16th, to: maria.gifford@getbetterhealth.com.
Please include:
 "Submission for Grand Rounds" in the subject line of your email.
Your name (blog author), the name of your blog, and the URL of your specific blog submission.
A short summary (1-3 sentences) of your blog post.
(NOTE: There is no specific theme for this session of Grand Rounds.)
For more information, please see the Grand Round Submissions Guidelines. We look forward to receiving your submissions and featuring them here next week.