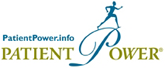 We are invading their home turf. Increasingly, in among the thousands of doctors, scientists, and medical industry marketers at the largest medical conventions you are finding real patients who have the conditions discussed in the scientific sessions and exhibit halls. Patients like me want to be where the news breaks. We want to ask questions and — thanks to the Internet — we have a direct line to thousands of other patients waiting to know what new developments mean for them.
I vividly remember attending an FDA drug hearing a few years ago and how there were stock analysts sitting in the audience, BlackBerries poised for the "thumbs up" or "thumbs down" on whether a proposed new drug would be recommended for approval. (At that session it was thumbs down.) When the analysts got their thumbs moving, a biotech stock tanked in minutes and before long the company was announcing layoffs. Those analysts were powerful reporters.
Now patients are reporters, too, and their thumbs are just as powerful. So are their video cameras and microphones. These folks are a different breed than the folks from CNN or the scientist/journalists from MedPageToday. Their questions are all-encompassing: "What do the discussions about my disease or condition here mean for me? What should change in my treatment plan? What gives me hope? What's important for my family to know?"
That's the nature of the interviews I conducted as a patient-reporter at [the recent] American Heart Association meeting in Chicago. Unlike most people with press credentials, I wasn't asking about this study or that data. I was asking about the broader bottom line of significance for patients. And isn't that what's most important?
At the meeting of the American Society of Hematology (ASH) [this] week I'll be joined by other patients and the resulting interviews will be quickly posted online. My friend and fellow leukemia survivor Gretchen Cover is lined up to be a co-interviewer as we query experts in CLL. Since she helps run the 3,000 member CLL list on acor.org the questions she asks are sure to be on key issues and the answers will quickly fly out online around the world to a very specific patient population.
For me, this is thrilling! Too often the general media doesn't have enough for patients with a specific health concern, and the medical news channels for doctors are too scientific for us. What's significant for patients can get lost.
I am not alone in reporting as a patient for patients. My friend Mike Katz, living for years with multiple myeloma, is an ace at doing his own online video interviews and he'll be busy at ASH, too. And there are others — the numbers are growing all the time.
This is the way it should be: Consumers and product developers in a close connection. There should be no "black boxes" or closed doors these days. Patients want transparency and by being on the inside of medical conventions we are getting it. Yay!
PR types and all the social networking media analysts back in New Jersey and on Madison Avenue take note: we are a new force to contend with. It is becoming less about doctor-to-doctor communication and more about patient-to-patient or expert-to-patient-to-patient. One thing to mention: The patients on the scene who matter are of the highest credibility. There are a few too many who are in the hip pocket of some of these companies, just like a few too many docs. Grassroots patient communities can see through that quicker than you can say "consulting fee."
I hope to see you in Orlando or hope you'll catch our reports from the big ASH meeting (I'll have one of the badges that DOESN'T have M.D. on it.) Since we've had two days of ice and snow here in Seattle, I am really looking forward to it!
Wishing you and your family the best of health,
Andrew
[Photo: Andrew Schorr interviewing Dr. Emile Mohler at the AHA's "Scientific Sessions 2010."]
*This blog post was originally published at Andrew's Blog*