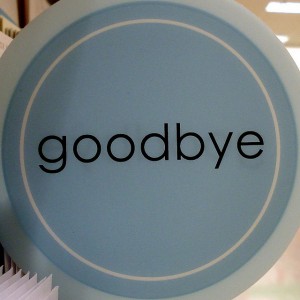 Dear Better Health Friends & Contributors,
2012 will mark Better Health's 4th year anniversary of group medical blogging. I began Better Health with the hope of organizing "voices of reason" in the health blogosphere so that our ideas would enjoy greater circulation and be more influential. We were the early adopters of social media – some of the first physicians, nurses, patient advocates, and scientists to join together to provide trustworthy content to our readers via blogs. We grew to represent over 130 bloggers and, over the years, were joined by such prestigious organizations as the American College of Physicians, Harvard Health Publications, Diario Médico, and the Centers For Disease Control And Prevention. I am proud of our excellent writing, and I know that we touched many lives through our blogging.
Many of our contributors have enjoyed such success in blogging that they are regular features of several publishing platforms. Others have gone on to careers in social media education and are now sought-after speakers across the U.S. and beyond. Today's blog audiences often receive their health information via personalized "filters" on Facebook and Twitter, rather than specific websites. And so for these reasons, Better Health has achieved its purpose to promote medical bloggers. I will discontinue future publication of blog posts at the getbetterhealth.com website as of today. Better Health, LLC will continue on as my personal consulting company.
I want to thank you all for contributing content to Better Health – I have personally enjoyed reading your work and I wish you success in your future writing endeavors. As I look forward to the next chapter of my life I hope to remain in touch with you all via email, Facebook (/drvaljones) or Twitter (@drval).
Please note that Grand Rounds will continue as usual, and that the getbetterhealth.com website will remain in archive format indefinitely.
With all my best for 2012,
Val
P.S. I will continue to promote medical blogging via Grand Rounds, and I will be hosting it at USA Today in the near future (date TBD). Please stay tuned for submission information. The Grand Rounds calendar will remain updated at the top of the Better Health home page indefinitely.