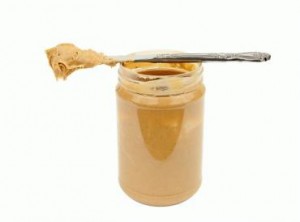 A patient was having difficulty swallowing her pills, so her doctor suggested that she might try peanut butter to help the medicine go down. Unbeknownst to the doctor, the patient assumed that this meant that she should mix all her prescription meds into a jar of peanut butter and scoop out a spoonful each day to spread on her toast at breakfast time. This practice was discovered during a home visit by a nurse a few weeks later, who relayed the potential "compliance issue" to the patient's physician.
Clearly peanut butter is a sub-optimal storage mechanism for prescription medications, and dosing will likely present a challenge in this scenario… However the real message for me is that home visits are critical to understand how (and what) our patients are doing. All the claims data in the world is a poor substitute for the information that can be gathered in a simple house call.
Health insurance companies have gotten this message. Last month I began working for an agency that helps private insurers risk-adjust their Medicare Advantage client pool. In short, private health insurance companies contract with the feds to cover richer benefits for Medicare members who wish to kick in a little extra in premium. The government subsidizes this premium for the members based on their illness severity score (the sicker the patient, the higher the rate paid to private insurers to cover them).
But who knows how sick these members are? Health insurance claims data (diagnosis codes collected over the course of a patient's lifetime) don't correlate well with actual illness and current conditions, nor are these codes easy to get one's hands on in the first place. Multiple previous carriers, incomplete medical records, various specialist physicians with paper charts or EMRs (that don't talk to one another) all contribute to the poor data quality. So, as expensive a proposition as this is, private insurers are paying independent physicians to make house calls to tease out what's actually going on with patients.
This process has been eye-opening for me in ways I hadn't anticipated. First of all, I have a much better sense of how older Americans are actually living their lives by visiting them in their homes. I've gotten to know about the importance of family, the value of good caregivers, and the surprising lack of correlation between wealth and happiness. Second, I've gotten a sense of primary care quality in rural settings, and how communication break downs occur between patients and physicians. And third, I've developed an even deeper appreciation for the complexity of keeping people out of the hospital. Even the most well-intended advice can be "operationalized" in strange and wonderful, peanut-buttery ways.
I thought it might be helpful if I shared my experiences with you via my blog (patient privacy respected always, of course), so that we can explore the intersection between real life scenarios (discovered during house calls) and potential health policy. So stay tuned for more… 😆