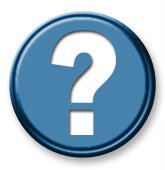 The healthcare reform bill "doesn't fix everything that's wrong with our health care system, but it moves us decisively forward," said the President.  Insurance companies will be under government regulations, coverage can't be denied based on pre-existing conditions, and the bill is signed.
Wait…coverage can't be denied based on pre-existing conditions?  
According to this New York Times editorial, "The biggest difference for Americans who have employer-based insurance is the security of knowing that, starting in 2014, if they lose their job and have to buy their own policy, they cannot be denied coverage or charged high rates because of pre-existing conditions. Before then, the chronically ill could gain temporary coverage from enhanced high-risk pools and chronically ill children are guaranteed coverage."  
I've always wanted to take that leap and run my own business. I enjoy working in new media and healthcare, I like working hard, but what kept me from making a bold move was pure and unadulterated fear. 
It was the same fear that caused me to immediately grab my diploma after college and start working at a crappy job two days after graduation, simply so I wouldn't lose my medical insurance coverage (I was a bank teller. I have no math skills to speak of. Tell me how that career choice was safe for anyone.) As a type-1 diabetic, medical coverage takes precedence over a paycheck, seeing as how I have never had the option of purchasing a private policy. (Something about that whole "taking insulin" thing makes insurers squeamish. What, like taking injections ever kept me from becoming a productive member of the work force?  Yet I'm allowed to pay my taxes.) 
Sometimes, it takes a bold move to force a bolder one.  I left my job last October in pursuit of one thing:  a healthy pregnancy.  The fear that once held me back was replaced by the overwhelming desire for a healthy pregnancy, and Chris and I moved forward without hesitation.  But, of course, we had to make sure there wasn't a lapse in my insurance coverage, and with pregnancy being considered another pre-existing condition, I remained insured by COBRA.  Thankfully, once BSparl is born, we have another plan in place.  But the details of my insurance coverage aren't the focus here.  Nor will they be.
The point is now there are options for people with diabetes.  Or at least that's what I'm hoping.  I've been pouring through the newswires and seeing, over and over again, how pre-existing conditions can't be denied.  Reuters reports that  "Uninsured adults with a pre-existing conditions will be able to obtain health coverage through a new program that will expire once new insurance exchanges begin operating in 2014."  This is in addition to insurers being "barred from excluding children for coverage because of pre-existing conditions."  And I remember when I was a kid and my parents dealt with that very issue after my diabetes diagnosis.) 
Newsweek sheds a little more light on this, stating, "Insurers who offer plans on an insurance exchange will be prohibited from rejecting customers with preexisting conditions or charging them higher rates. But the exchanges won't be mandatory until 2014. In the meantime, people with preexisting conditions will be permitted to enter a 'high-risk pool,' which offers caps on premiums and out-of-pocket spending. Still, there's a catch: only people who have been without coverage for six months are eligible. The rule is designed to stop people from arbitrarily switching from their private insurance plans to the cheaper—but taxpayer subsidized—pools. But it means that people who lose their jobs can remain uninsured for a full six months." 
I don't know enough about the healthcare reform bill to speak eloquently about the details.  I am only exposed to what the media shows me, and what my research procures, and what pages of the bill I'm actually able to pour through and understand.  And I know that talking politics on the blog (just like talking religion) can be a very tough topic, because PWD have so many varying opinions and stances on these issues.  But I'm a person with diabetes.  And I'm hopeful.  I'm hopeful that this could be the beginning of diabetes not dictating my insurability.  I'm hopeful that people with diabetes will have the option to work in fields that inspire them, not just ones that insure them.  Diabetes has a hold on so much of what we do throughout the day and so many of our choices, and I'm hopeful that the passage of this bill will give back some options.
*This blog post was originally published at Six Until Me.*