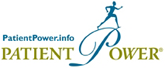 Nobody is in the hospital these days feeling good. Regulations have made it so sick people are hospitalized and not-so-sick people are usually outpatients. People who are horizontal are there to have procedures, take heavy duty meds, rest and, hopefully, get better.
Hospitals have increasingly put in sophisticated television systems so you can be in bed and distracted and entertained. But that is not restful for everyone. Here's an example from this past weekend that stands out:
Mark Dantonio, the coach of the Big Ten's Michigan State Spartan college football team, was diagnosed with a heart attack right after last week's game. Boom. He was hospitalized. Boom. He had a stent put in to unblock at least one artery. This past Saturday he was still in the hospital resting and recovering, right? In the hospital, yes. Resting, no! Are you kidding? Keep the coach down during the big game against Wisconsin, a Big Ten rival?
New reports say the coach was coaching over the phone throughout the game. The defensive coordinator was quoted as saying: "Coach D was with me the entire game." Phone calls, texting. 4th down and 1 yard, should we go for it coach? YES! Came the reply on the phone or in text!
Of course, this kind of high-stress life may have put Coach D in the hospital in the first place. The result? The Spartans beat Wisconsin 34 to 24.
One side note: Another news report today shows what we already know. Hospitals are a lot quieter on weekends when many doctors are with their families or, like some I know, playing golf. Maybe that's where Coach D's docs were because I am wondering how he got away with his "non restful" activity.
Of course, maybe the docs were there and dyed in the wool Spartan fans or just felt there was no way, no how you can keep a good coach down — even while in the hospital!
Wishing you and your family the best of health,
Andrew
*This blog post was originally published at Andrew's Blog*