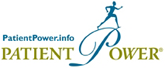 You have heard it countless times, "The War on Cancer." President Nixon announced it. The National Cancer Institute has spearheaded what TV and radio commercials always talk about as "the fight against cancer." Singular. But we really need to start thinking about it as a plural.  Wars on cancer. Fights against cancer. Taking it one step further, we need to see each person's fight as an individual battle.  Not just individualized to the patient's spirit or age or sense of hope, but individualized to his or her particular biology, matched up with the specific cancer and available treatments. That is the nature of "personalized medicine" applied to cancer. We've been talking about it for a few years around here, but what's exciting now is that even more super smart people in the cancer scientific community are devoting themselves to it.
I met two people like that today near the research labs at the University of Washington in Seattle. Without giving too much away (they've got big plans), these two hematologist-oncologists, with many advanced degrees between them and decades of experience, are trying to build something really big that could lengthen lives and save many too.
What they're trying to do is to take the knowledge in the labs doing research about all the different types of cancer and put that knowledge at the fingertips of every doctor, even those in the most remote clinics. They are trying to prevent anyone from getting one-size-fits-all cancer therapy and, instead, get patients the best individualized therapy available. Fueling this will be a partnership between patients, clinics and researchers, to collect tissue and blood samples, analyze them, and put the results into huge online databases. The technology is there to do this and to perfect cancer care in the process. But we patients and our community doctors will need to understand our role and get on board.
There are some shining examples of how this is already helping – new medicines for subtypes of melanoma and lung cancer. Certainly it's true for individualized approaches in leukemias. Not too long ago, Dr. Ron Levy, head of oncology at Stanford, explained this to me.
I am excited about the effort beginning here in Seattle and you can expect audio and video programs to document its progress. I have a feeling this is how we will beat the myriad of cancer subtypes, by doing what's right for each of us, one by one, but with the power of supercomputing behind it to make it fast and efficient…and lifesaving.
I welcome your comments.
*This blog post was originally published at Andrew's Blog*