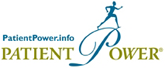 I speak to people in the pharmaceutical industry much more than folks who develop medical devices. I know how pharma researchers spend years and hundreds of millions of dollars trying to develop a useful, safe new drug that the FDA will approve for marketing. Certainly there are big payoffs, but the road is filled with potholes and trapdoors and the analysis by the FDA is rigorous.
But for years we've been hearing that it is much less rigorous when it comes to medical devices. Artificial hip joints and stents to open blocked arteries fall into this category. And recently, the less stringent review process has been highlighted in the news. Metal-on-metal hip joints are being removed from patients who had them implanted. They thought they were getting something new, and now we know metal fragments made these devices more harmful than the tried and true implants that existed for years.
Today's news brings more concern, this time it's about stents inserted in arteries in the brain to prevent stroke. New data says patients were significantly better off with "medical therapy," pills and lifestyle changes, than with the stents. In fact the stents seem to have caused a high rate of strokes and deaths.
I understand device companies work hard and spend huge sums to develop what could be breakthrough, lifesaving devices. I wish them well. But the FDA review of what medical device companies develop should be just as strong as what the pharmaceutical industry faces each day.
I welcome your comments.
*This blog post was originally published at Andrew's Blog*