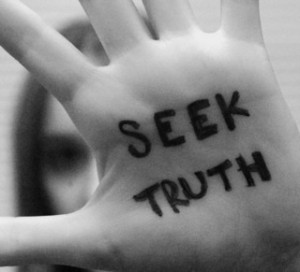 A few days ago I published a blog post about Dr. Mehmet Oz NOT being a trustworthy source of health information. It set off a firestorm of blog comments, tweets, and Facebook sharing – all because people (like me) had developed sincere concerns about the safety of viewers who might take his advice to heart. The outpouring of commentary, and the rapidity of the response made me wonder: can we harness this power for future good? Could we counter Dr. Oz's (and others like him) misinformation with peer-reviewed content that's easily accessible by Twitter and Facebook?
I chatted with some colleagues and concerned patient advocates on Twitter (including @academicobgyn @scanman @hrana @AmberMBaylor @DamonRamseyMD @RyanMadanickMD @jalbietz @DrElizabethLee @FaceliftMD @goodwillstacy @PWestcott ), and we all agreed that it would be a great service to have vetted health tweets available for people to read and retweet. If enough of us were regularly engaged in retweeting sound health stories and information, we could potentially drown out the "miracle cures" and snake oil that drives us all nuts.
So how would this work?
I'd like to get a small group of volunteer experts together – healthcare professionals committed to science and common sense – and have them read and approve links before they are promoted on Twitter. I have created a new Twitter account called "HealthyRT" – the volunteer experts will have access to this account and can promote content that is medically sound. I hope that the word will be spread about this account, and people will subscribe to the feed and RT links that they find helpful. In this way, everyone on Twitter has the power to RT good health content, and it takes very little effort for retweeters to be engaged.
Now, there is no guarantee that the feed will be perfect (no peer-review process is) but every effort will be made to ensure that it is not used for self-promotion or that the standards lapse over time. If there are any concerns, people can direct message the HealthyRT team and we'll keep us on the straight and narrow with the help of the crowd (as it were).
This experiment could fail or peter out… or it may become the greatest anti-snake oil strategy in Internet history. It all depends on the commitment of the reviewers and the extent of our subscriber base. But I'm willing to give it a try… and I hope you are too!
Anyone interested in becoming a HealthyRT reviewer, please email me directly: val-dot-jones at getbetterhealth.com.
Everyone who'd like to help to promote good health content – and drown out the bad – please subscribe to HealthyRT and retweet it as much as possible.
Please use the comments section here if you have ideas about how to improve this strategy. Let's do it!
*You can follow us now at: http://twitter.com/#!/HealthyRT *