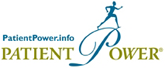 I have always heard that Northwestern Mutual Life ("The Quiet Company") was a grade-A company. And for years I have been happy to have a disability insurance policy and a term life one with them. I got those policies back in the early 1990s, and it was a good thing I did.
In 1996 my health changed. I was diagnosed with leukemia. I knew I was very lucky to have insurance in place because, as many told me: "You'll never get insurance now."
Now fast-forward 14 years, and 10 years after receiving treatment in a phase II clinical trial. I have no evidence of disease and have not had any evidence for nine years. The drug therapy I received in a trial has now been approved by the FDA and in Europe as the standard of care. People are living well with this leukemia and it is extending life — some people may even be cured.
So I asked the insurance company to consider giving me the ability to change my policy, to take advantage of lower rates and optimize my coverage for a longer life.
The word came back today: "DENIED." The reason: "Medical history." File an appeal? "There is no appeal process."
For all the buzz about us making progress in the war against cancer, the word hasn't spread to the actuaries. They don't believe it and won't budge. They refuse to take a risk on a person that is a FORMER cancer patient and deserves a second look in light of medical progress.
Again, since Northwestern Mutual is a top-tier company, I am betting the grade-B and grade-C companies are surely telling cancer survivors to "take a hike." This is not right.
The life insurance industry needs a rational policy of evaluating whether a cancer patient may in fact have helped rewrite outcomes for a disease –- whether their health outlook may now be truly good or great. And that their ability to get or revise insurance should reflect that.
I am sure you have horror stories to tell about fighting to get life insurance or make changes. Please tell us and let's sound off together to try to get things changed.
Wishing you the best of health,
Andrew
*This blog post was originally published at Andrew's Blog*