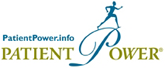 How is it that a person with an illness forgets to take their medicine, or refuses to get a treatment, or forgoes important monitoring? I've been thinking about that because someone close to me has hit that "medical fatigue" wall. There has been no effective treatment for their digestive system illness and they are tired of the prods, pokes, and special exams. They just want to live their life and "cope."
One can understand – especially in a child or teenager. Imagine someone with diabetes. Diet, exercise, monitoring, medication. It can be so tiring. If only the illness – the boogieman or what some call "the beast" could just go away!
But it can't and it doesn't. And medical treatments may well be imperfect. They probably are. So do you give up? There is no "right answer," only a right answer for you. Here are some examples: This week I am interviewing Kathy Sparks of suburban Seattle. Kathy is a nurse who was diagnosed with melanoma on her forearm. It was cut out. Then more was cut out. Then it came back. She had chemotherapy with lots of side effects. A remission followed, and then it came back again, this time in her breast. As time passed doctors gave her only months to live. Unwilling to try to fairly toxic chemo again, she spent time making peace with her impending demise.
But then her oncologist, a melanoma specialist, told her about a clinical trial. She enrolled and it worked! The tumors actually "melted!" Kathy had a new lease on life and the drug she helped test has just been approved as one of the first new drugs for melanoma in many years. Kathy says the lesson is "there is always hope."
Interestingly, Kathy is being featured in a new documentary about making peace with dying. Fortunately, that end has been deferred for her because she gave it one last try.
Admittedly, that treatment and others don't work for everyone. Hopes are dashed. And with other conditions that are not fatal, the years of treatment can be tremendously wearing. Again, there are no easy answers – except I have just one:
When facing a serious diagnosis I think you need to push the envelope for getting the latest information. My friend told me about someone with a diagnosis of inoperable brain cancer. "Should he get a second opinion?" my friend asked. I told him absolutely – and maybe a third. I know the diagnosis is depressing and the journey from one doctor to the next saps time and energy, but maybe – just maybe – there's something better, like there was for Kathy.
It's a balance between realism and hope. But, it my opinion we do have to guard ourselves against medical fatigue – I'm not suggesting that we all buy into false hope, but that we pursue rational, up-to-date medical care.
I know many of my readers have their own stories of balancing medical fatigue with hope. I welcome your comments.
Wishing you and your family the best of health!
Andrew
*This blog post was originally published at Andrew's Blog*