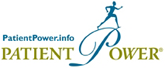 Without having one myself, I am pretty familiar with bone marrow transplant as a potential curative and lifesaving approach. After all, it was invented in my hometown of Seattle and I've met Dr. Donall Thomas who won a Nobel prize for developing the approach. I have met people who have been given a new lease on life because of transplant, I've known people who have died when transplant did not work for them or complications overwhelmed them, and I know many doctors who are transplant experts.
I know how finding a perfect match can be hard — especially when the patient in need is part of an ethnic minority. And I have heard the horror stories of matched donors saying no to patients who would die if they didn't receive a transplant from them.
Now comes a story from Massachusetts that's almost as bad — not a story of sentencing people to death by not donating, but a story of defrauding our healthcare system and, in the process, undermining a legitimate nationwide effort to have more people registered as potential donors.
Here are the details (T): A company working for a part of the University of Massachusetts hired attractive models to flirt with passersby in shopping malls across New England with the goal of engaging them in conversation and then having them submit to a quick DNA swab of their mouth and to provide their insurance information. The models wore high heels and short skirts. It was required. Apparently they helped get samples from 165,000 people. Here's the rub: The company charged the willing potential donors' insurance companies $4,300 per DNA test!
Now there's a big investigation. But you can be sure the news coverage will not only have people across the country hesitate to be typed as a donor, they just won't do it at all. How many patients will suffer?
I am amazed that anyone would stoop so low as to engineer this scheme — to make money in the name of helping patients — and to suck money out of a teetering healthcare system in the process!
I hope the people behind this go to jail. Don't you? And if you know one of the Boston models, have them comment. Were they clueless?
Wishing you and your family the best of health,
Andrew
*This blog post was originally published at Andrew's Blog*