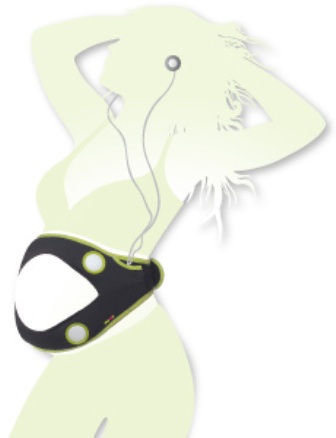 The new Ritmo Advanced Pregnancy Sound System from the Nuvo Group of Columbia, South Carolina, gives an interesting twist to "In Utero," the title of the famous Nirvana album.
"Research in human fetal development shows that babies exposed to music while in-utero display advanced intelligence, coordination, and learning abilities," says the product website.
The system consists of a pregnancy belt that provides a hands-free music listening experience for both mom and baby. It features four speakers aimed at the fetus, a built-in iPod pocket, a 3.5mm jack, and volume-regulating abilities.
Just plugin your iPod and get that fetus swinging! And if that isn't enough, there are Ritmo apps in the pipeline for the crib, stroller, and toys.
*This blog post was originally published at Medgadget*