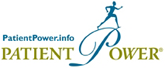 The book publishing world, largely based in New York City, is in trouble. The fragmentation of the market by electronics large and small has chopped former readers into so many pieces. How can a publisher make a blockbuster buck anymore? The answer may come in translations of Swedish fiction from a newly-found novelist, now dead, to non-fiction ghostwritten for a face everyone knows from the evening news.
In a whirlwind face-to-face series of meeting with publishers on a very recent sunny Tuesday in Manhattan, I got a glimpse of their angst and did my best to convince them that a book — yes, even all sorts of electronic versions and in-the-palm-of-your-hand "apps" — could make them boatloads of money and do the right thing for America's healthcare consumer (just maybe such a work could be translated into Swedish and do good there in a return of the favor literary effort). 
First I was sitting across the table from three female representatives from the huge Bertlesman group –- an elevator ride up from a lobby that introduced me to what I quickly called the "Taj Mahal of Publishing." These women warned me they had tough questions about whether my work, "The Web Savvy Patient," could sell and how well I could publicize it myself. The editor was gracious and the questions, in the end, weren't so tough. Did I sell them on taking a chance on patients? No word yet.
After a brief lunch as guest of my very well-known agent (I am lucky to have her!) at a gathering of very well connected New Yorkers hearing the perspective of a writer who has already made it, Ken Auletta of "Googled" fame, it was on to more meetings with publishers. The woman to my right at the luncheon, the sister of U.S. Senator John Kerry, wished me luck. Was this to be the beginning of my New York success story? Was a beleaguered publisher about to recognize an insider's book about how to separate the online health information wheat from the chaff was worth the risk?
Meeting #2 was with an "inprint" known for its health orientation in books and magazines. Only one representative could make it. They are pulled in so many directions these days. I was passionate once again: my 25 years devoted to producing patient programs –- 15 on the Web starting with its inception –- helped me know like few others the routes and back alleys to critical health information and where things are headed. I was "eating my own dog food" by now: "The Web Savvy Patient," was what I dubbed "the American health consumer's survival guide" as they let their fingers and PC "mice" do the walking across countless web pages promising cures or a return to better health. Again, was I convincing enough that in tight publishing times this guy from Seattle, the far corner of the continent, was worth the risk?
The third and final meeting was a Lexington Avenue bus ride away. My agent was hopeful. The appointment was with her old friend in the book business. He met us in the ground floor lobby with a winning smile, a radio voice, and a fun sense of humor. We were rolling now. And the focus, as the agent admonished, would be almost solely on how to maximize sales by winning over health conscious consumers, ones with diagnoses and ones in top shape, through any and every channel of print and electronic reach. Could Andrew Schorr become your best friend and pathfinder when you are worried about your health and don't know who to trust online? The online marketing whiz came into the meeting. The discussion turned to "apps." With the iPhone IV coming out and a parade of new smartphones behind it, could this book be the kind of multi-media, muti-format information resource that will get the NY publishing cash register ringing again? I nodded enthusiastically feeling sure you'd vote with your credit cards. I couldn't tell if the savvy and maybe jaded NY publishing types were nodding, too.
As I write this, at 39,000 feet and winging across the Pacific to a Hawaii vacation courtesy of supportive in-laws waiting when we land, I have no idea if the phone is about the ring. Will my dear agent, with her thick New York accent, announce a sale and a successful next step in my venture into becoming an author and doing good for patients, or will the publishing world say either consumers already know what they need to know or they don't wait to want to hear it from me, a relative unknown (a CNN health reporter already has a book deal about patient empowerment, but reportedly says little about the Internet).
I am optimistic and see this as an adventure, no matter what. My righthand person at Patient Power, Blake Shewey, says even a negative response is just another challenge to overcome. Nothing new for me, a cancer survivor, or for many of you readers, probably emotionally-strong patients, too.
One way or another, "The Web Savvy Patient" and my take on this online health world will emerge before long. That's the last chapter. I am confident of that. I just don't know how the chapters between this one and the last one read just yet. It's a page turner for me. I'll keep you updated!
From somewhere over the Pacific and, wherever you find yourself this summer, wishing you the best of health,
Andrew
*This blog post was originally published at Andrew's Blog*