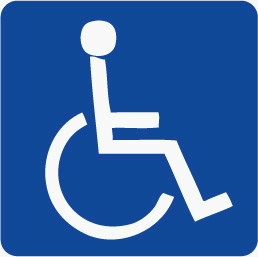 The World Health Organization (WHO) and the World Bank just revealed the first-ever global estimate of disability. The report suggests that at least 1 billion people are currently disabled, and about 1/5 of those are experiencing significant difficulties with their activities of daily living. Since  people with disabilities experience poorer health, lower educational achievements, fewer economic opportunities and higher rates of poverty than people without disabilities, this vulnerable segment of the population needs much closer attention.
I'm a physical medicine and rehabilitation (PM&R) specialist by training, and there are only about 8000 of us in the United States. Some have called PM&R specialists: "primary care physicians for the disabled" and I think that's a reasonable description. The task before us is daunting – with hundreds of millions of people who are not living their lives at maximum functional capacity, rehab physicians should be in great demand.
My experience is that while the demand is great, funding is limited. I've seen tragic cases of children being denied critical wheelchair parts, and young women being turned away from rehab facilities because their condition's diagnosis code didn't fit a predetermined algorithm. Rehab facilities across the country are closing under financial pressures, and people with heart and lung conditions are transferred instead to nursing homes.
I understand that Medicare and Medicaid are failing, and that there aren't enough resources to go around for patients in the disabled and non-disabled communities alike… but there's something especially sad about cutting funds to rehab programs and hospitals. I feel helpless to fight it, but maybe this new report will bring additional attention to the plight of the disabled?
As Steven Hawking said,
"We have a moral duty to remove the barriers to participation for people with disabilities, and to invest sufficient funding and expertise to unlock their vast potential… It is my hope this century will mark a turning point for inclusion of people with disabilities in the lives of their societies."
I wish I could be so optimistic.
***
See the full Report On Disability here.