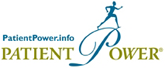 My wife and family are alternately happy and unhappy about the prospect of me headed out of town to attend two medical conventions in a row. When they need me they REALLY need me, and when they have plenty else to do, I could be on the moon and they wouldn't miss me.
Oh well, I am off anyway to two parts of the country in rapid succession with the goal of helping patients worldwide. The first stop is the meeting of the American Urological Association and the second is the meeting of the American Society of Clinical Oncology. I'll be in San Francisco and then Chicago to gather medical news for patients.
I am a big believer that there should not be a delay in bringing significant medical news to people living with or affected by a medical condition. For me, as a leukemia survivor, I don't want to wait to hear about a new or better treatment. I want it now and in-depth. I don't want to wait for my next doctor visit. And I want to hear it from the source. That's what being a powerful patient is all about.
It's fun for me to provide this service, increasingly with short video interviews shot with experts at these medical conventions. As we have done in the past, we'll be posting them online within hours. I am excited we'll be covering news in the following areas: prostate cancer, interstitial cystitis and painful bladder, female incontinence; breast cancer drug side effects, advances in radiation for cancer, new developments for treating melanoma and pancreatic cancer, and new research about exercise and cancer patients. And there will be more.
Increasingly, you run into patients who pay attention to or even attend medical conferences, just like doctors do. They want to be right where the "action" is for their diagnosis. Most people don't have the time or the money to do that, so I am happy to fill the gap and connect them with breaking news and expert perspectives.
This year I am sure we'll do at least one follow-up webcast. We are planning one for folks with multiple myeloma, a cancer. We had hoped to produce many, but it is still a struggle to win financial support for patient programs. I am betting that will change as more and more consumers have a stronger voice in what treatments are used and how that determines which companies will profit. I dream of a change from "doctor as king" to "patient as king" and I think our "encroachment" into medical conventions is the leading edge of that trend.
The Internet has opened so many channels for us "patient journalists" to cover medical news and report on it directly to people with a specific health concern –- worldwide. We have a much broader reach than CNN or the New York Times, for example, because potentially we are developing a process for well-informed coverage, from the patient's perspective, for virtually every illness. Cool!
I invite you to send in questions for the urology and cancer experts I meet as we prepare to interview them over the next two weeks. We'll do our best to have them address your concerns. And stay tuned for a tighter, more timely connection between medical conventions and breaking medical news, so that even the most remote patients can benefit from hearing about what's significant.
Wishing you and your family the best of health,
Andrew
*This blog post was originally published at Andrew's Blog*