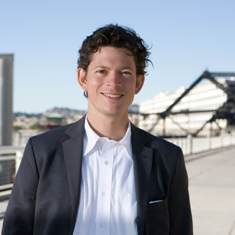 As an invited media guest at Mayo Clinic's Transform 2010 symposium earlier this week, I had the pleasure of interviewing presenter Thomas Goetz, Executive Editor of Wired Magazine and author of the new book, The Decision Tree: Taking Control of Your Health in the New Era of Personalized Medicine.
Thomas writes about science, health, and medicine and believes that engaging people in their health and involving them as participants and decision makers leads to improving their behavior and their health outcomes. He knows there's a technology emergence of cheaper, better tools that have the ability to offer people a way "in" — from self-tracking gadgets to online disease communities and beyond. Thomas is intrigued by the confluence of ideas and technology that make it an opportune time in healthcare.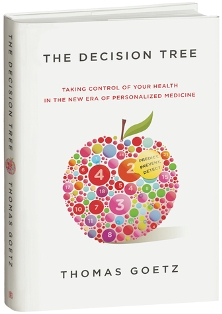 The Decision Tree is based on the premise that our health doesn't happen all at once, but that it's a consequence of years of choices — some large, some small, some wise, some poor. A decision tree, therefore, is a "device" that can help make it more obvious that these decisions are something we are actually choosing — a way to externalize the choices that we otherwise make without much thought. 
Maria: As executive editor of Wired Magazine, what brought you to write a book about consumer health?
Thomas: I come from a family of healthcare providers — my father is a doctor, my mother is a nurse — so it's always been a topic area I've been comfortable with. A few years ago I felt that I had more to add, and wanted to get more specific in my training, so I got my masters in public health at UC Berkeley. That led me to recognize all sorts of commonalities between the worlds of information technology and public health. At the same time, technologists in Silicon Valley and elsewhere have recognized that healthcare is one of the last industries untouched, in many senses, by the IT revolution. It's happening now, very quickly, and I wanted to be among the first to not only cover the business, but to cover the way these companies and services will change and improve our lives.
Maria: From your standpoint, what are the main barriers to making good health decisions in the U.S.?
Thomas: I think there are two obstacles to good decision making among individuals. One is delivering information to people in a clear, compelling way that helps them understand their particular position and options rather than a generic blast of broad information that can be laced with jargon, statistics, and irrelevance. Second, I think we give information and stop there. We need to make sure that people recognize that they CAN act and that they know WHEN to act. We need to empower people so they feel secure in making a choice that can oftentimes change their lives, and we need to help them see the potential for making real changes.
Maria: How can the everyday person use a health "decision tree?"
Thomas: A decision tree is a framework for fleshing out our choices and understanding our options and the risks and rewards that every option carries. It can be as simple as a list of pros and cons or as elaborate as a computerized decision-making tool that plays out statistical odds. But in all of its forms, a decision tree can help people see where they stand, what choices lie in front of them, and what the eventual outcomes and results might be. Too often these things are either obscure or taken for granted in medicine today.
Maria: What trends do you see emerging in healthcare that could have the greatest impact on our health in general?
Thomas: Personally, I'm excited about the potential for people to start monitoring their own health, using sensor-enabled tools like the iPhone to track behaviors and conditions. My sense is that this isn't just for the geek set, but can scale to an ever-larger population of Americans. Relatedly, I'm encouraged by the growth of tools that use some simple game mechanics to compel people to keep on track. A new site, HealthMonth.com, is a great example of how a little competition can keep us on target. And I'm very interested in how computer simulations can speed up the winnowing of worthwhile drug chemicals, helping us to develop a new armada of pharmaceuticals. Lastly, I think proteomics and other molecular medicine technologies can help us create a new window for diagnosis, enabling us to detect and define diseases like Alzheimers and Parkinsons much earlier than we can now, leading to earlier and hopefully better treatments.
Maria: What topics do you look for in science and health?
Thomas: I look for stories that will help people understand some of the forces that influence all of our lives, and hopefully forces that can improve our lives. I look for compelling context, the fabric of life that may be invisible, but once it's drawn out can suddenly help explain what's going on in our world.
See Thomas' September 13th presentation at Mayo Clinic's Transform 2010 symposium HERE (scroll down through the video clips under "Transform 2010 Archive") and visit his blog "The Decision Tree."