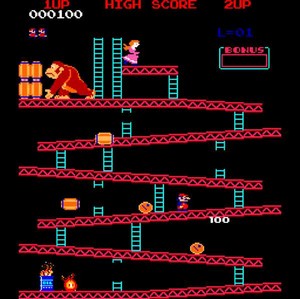 Donkey Kong has a new recordholder — and he's a plastic surgeon.
Hank Chien, M.D., scored 1,061,700 points in 2 hours and 35 minutes, breaking the world-record score for the classic arcade game.
Read the piece to learn how he did it, and more interestingly, the painstaking steps he had to take to verify his score.
The feat does lend some anecdotal support linking video games and the hand-eye coordination required for surgery. There are small studies linking the laparoscopic skill of surgeons with how well they do on video games.
Perhaps it works the other way as well. Indeed, as Dr. Chien notes, "Laparoscopic surgery does feel like you're playing a video game because what you're looking at is actually an altered version of what you are doing."
With that in mind, those considering plastic surgery may want to seek Dr. Chien out. Not only is being the King of Kong seriously cool, but it can also be an objective indicator of his surgical skill.
*This blog post was originally published at KevinMD.com*