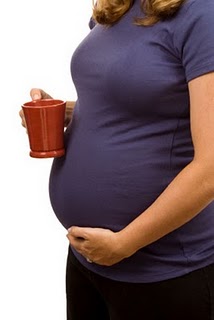 The American College of Obstetricians and Gynecologists has issued a statement that moderate caffeine consumption (<200mg/day — about a cup of coffee) does not increase a woman's risk for miscarriage or preterm birth. The review of recent studies was published in Obstetrics and Gynecology and should reassure women about drinking coffee when pregnant.
Caffeine does cross the placenta, but there was no difference found between the moms who drank caffeine while pregnant and those who did not.
If you wonder how much caffeine is in certain drinks or foods, click here.
One fact the study did not mention is that many women have a natural aversion to coffee when they are pregnant. Maybe nature knows best.
*This blog post was originally published at EverythingHealth*