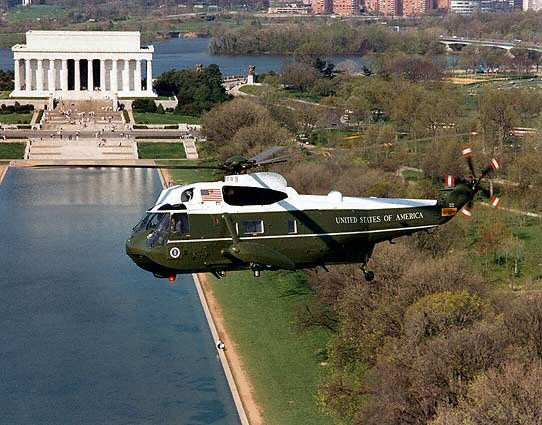 Well, indirectly that is. I was spending a nice Sunday afternoon biking around the Potomac with my husband when Obama's Marine One helicopter flew low over us and took a sudden left turn. The maneuver was eye-catching, and hubby took his eyes off the road to watch. His front wheel slipped off the pavement and got wedged between the grass and bike path. He took a pretty bad spill, and I jumped off my bike to check him out. (I had given him a lecture about not wearing a helmet only a few hours prior). Luckily, he did not hit his head… unluckily, he got a pretty nice abrasion on his left elbow and hip (right through his clothing) as well as this lovely developing bursitis. See photo on next page…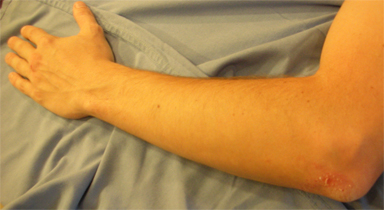 He has full range of motion and no point tenderness, so I don't think there's a fracture. But I was quick to joke about him getting beaten up by Obama. I think this incident also buys me the right to demand that he wear a helmet from now on. The last thing he needs is a traumatic brain injury.
I hope all you bikers, roller bladers, and skateboarders out there will always wear a helmet (85-88% of critical head and brain injuries can be prevented through the use of a bicycle helmet.) It doesn't matter how skilled you are – the President has a busy flight schedule, and might get you when you least expect it!
P.S. Husband is now complaining that I'm blogging about his suffering rather than attending to him. Typical blogger!