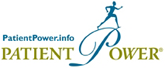 Imagine you're a pharmaceutical company product manager and your specific product helps people with a chronic illness, or a cancer that can be managed by taking a pill or an injectable medicine over many years. You want to be part of the dialogue patients have with each other. You want to be part of the community. Facebook users, and other social media participants, are increasingly forming groups around health conditions, big and small. You want to be there, because, after all, your company has invested hundreds of millions of dollars developing the approved drug and hopes this medicine, and perhaps a successor, will be on the market for a long time.
This is an exciting time on the Internet and pharmaceutical product managers want to be part of health discussions. But it is fraught with legal pitfalls and penalties that can range into the millions of dollars if the product manager, or associated marketing agencies, make even an innocent mistake.
My experience has been that the best known drug companies want to sell products, but they also want to do the right thing for patients. Sure, some overzealous marketers have come and gone – some even have been locked up. But, for the most part, pharma marketers feel the pain of the patients they meet and want to provide them with useful information that, hopefully, includes information about their approved product as an appropriate treatment.
Social media presents problems because anybody can say anything. They can praise and they can rant. They can give facts and helpful tips but they can also give wrong, dangerous information. Patients can also post complaints or worries about what are called "adverse events (AE's)." That's where they note a side effect or problem that they believe was caused by a medication. The drug company is required to report these to the FDA. If they don't, they're in big trouble.
So how can that well-meaning, MBA-type product manager play in the social media world and not get blindsided by "AE's" they never knew were there?
The answer, my friends, is once again at my local Starbucks. This morning I bumped in to a friend and neighbor who is a guru in the social media field. He disclosed that he has a pharma client or two. And while they are moving tentatively into social media, he has provided them with a way to handle this AE worry. He has a team in Asia that scours the Internet for any mention of an AE and they flag anything that could be worrisome to the drug company. They forward posts that report drug side effects to the pharmaceutical company so they can be reported to the FDA as required by law. The drug company can feel confident, and prove to the FDA, that while they are part of freeform discussions online, they are vigilant for – and will immediately report – anything that could indicate their product is unsafe or ineffective.
My friend admitted that many companies are still skittish and are hesitant to participate. It will take time, but he is confident pharma will take a much more active role in online discussions before long. The group he says will be left out is physicians because they simply do not have enough time or resources to participate in this burgeoning field.
For me, I welcome pharma getting more active in social media and I wish docs would too. But my Starbucks friend and I agreed the key word in what anyone with a medical product or service must do is ensure there is TRANSPARENCY. Drug companies can have a seat at the table of public discussions with patients and caregivers, but they must be totally transparent about who they are, their financial support for various programs, and their commitment to a community while they acknowledge that they sell one of the products for that condition.
Social media is still the Wild West. Patients have to be wary of what they read and the FDA is wise to put heavy restrictions on anyone who markets medical products in these forums. But, if done correctly, the marketers have a place.
That's my view. I'd love to hear yours.
*This blog post was originally published at Andrew's Blog*