This post was contributed by guest blogger, Edward Ahn, M.D.
The head coach of a Division 1 champion women's sports team brought her baby daughter in to me for evaluation of her flat head at the recommendation of her pediatrician.
While I was examining her baby, I started to say, "Well, I'll tell you what she has —
She quickly interrupted, "Is it bad?"
I looked up to see fear written on this tough coach's face. I was struck by how this benign condition can cause apprehension in so many parents.
Often, pediatric neurosurgeons like me or plastic surgeons are asked to assess babies with a flat head, also known as positional plagiocephaly. Usually, parents have developed a fair amount of anxiety, often with the underlying fear that their baby will need surgery or the brain will grow abnormally. These fears are not warranted.
Since the 1992 recommendation from the American Academy of Pediatrics to place babies on their backs to sleep in order to reduce the risk of SIDS (Sudden Infant Death Syndrome), there has been a marked rise in the number of babies with flatness on the back of the head. A number of factors may contribute to the likelihood for developing this condition: premature birth, twin birth, birth trauma with scalp swelling, and tightness of the neck muscles. Flatness most often develops on the back of the head on the side where the baby tends to rest while sleeping. In addition to the flatness, the ear and forehead on the same side are commonly advanced forward and the opposite side on the back bulges out, which increase the overall asymmetrical appearance (Figure 1). Sometimes, the flatness can be directly on the back of the head, depending on how the baby likes to sleep.
If your baby has developed a flat head, there are a few things you can do to make it better.
Take a big deep breath and relax. Plagiocephaly is a benign condition. It is very common. It is estimated that about 20% of 4 month-old babies have it. It does not require surgery. There has been no evidence that a flattened head impairs brain development or causes developmental delay.
A large study in the Netherlands showed that of all babies with plagiocephaly diagnosed and treated with repositioning, only 1 out of 4 had residual flatness at 2-3 years of age. Only a very small percentage of babies with plagiocephaly will report self-image or social issues as older children. The overwhelming majority will not even consider it an issue.
Remember that the natural tendency for the flatness is to get better. During the first year of life, a baby's head more than doubles in size. Therefore, any flatness when the head is smaller will be less obvious when the head grows. Imagine a water balloon that is only half filled and placed on a sidewalk. The flat side may seem very prominent. Now, imagine filling the water balloon so that it doubles in size. The flat part will round out and will be much less obvious.
When detected early (4-6 months of age or before), there are simple, but effective measures you can take to treat your baby's flat head:
1. Use "Tummy time" while awake
Since the flatness develops while babies are on their backs, you want to limit this time as much as possible. Therefore, while your baby is awake, place him so that he lies on his belly. Dr. John Graham, Director of Clinical Genetics and Dysmorphology at Cedars-Sinai Medical Center, recommends that every parent starts a routine with tummy time as early as possible. Even as soon as the baby first comes home from the hospital, while he is awake, you can place him on his belly and turn the head from side to side to keep the neck muscles loose for 4-5 minutes and work up to 10 minutes at a time. You can remember to institute tummy time by incorporating it into the diaper changing routine every day.
There is evidence that babies with limited exposure to time on their tummies have initial delays in motor development although they tend to walk by a normal age. One large study revealed that those infants who spend less time on their tummies show slower acquisition of motor milestones such as rolling, tripod sitting, crawling, and pulling to stand. Some researchers suggest that meeting motor milestones early translates into improved cognitive function later in life. See Tummy Time: Why babies need more of it than they're getting. In other words, there is likely to be more benefit from tummy time than just the shape of the head.
2. Use Physical therapy to loosen tight neck muscles
If you recognize that your baby has a tendency to keep her head turned or cocked in one position, she likely has torticollis, or tightness of the neck muscles. In doing the neck exercises during tummy time described above, you may notice this tightness. Torticollis develops while babies are positioned in the womb and they bring it with them to the outside world. Simple exercises can loosen the neck if performed regularly. As a result, your baby will be less inclined to sleep on the flat part of her head. It's never too early to ask your pediatrician to direct you to a local physical therapist who can perform neck loosening exercises and instruct you to do them at home. Then, continue with the exercises regularly and the flatness should improve once the torticollis has resolved.
3. Reposition during sleep
Most babies with plagiocephaly have flatness on one side more than the other. The aim in repositioning is to avoid having your baby sleep on the flat side as much as possible. Simply turn your baby so that she sleeps on the other side of her head. Physical or occupational therapists can create a foam wedge to place under your baby's shoulder. Alternatively, you can simply use a tightly rolled-up receiving blanket under the shoulder to prop the baby up on the other side of her head. Understand that some babies resist repositioning or squirm out of it, which may limit the effectiveness of this method. Swaddling may help keep the baby in the desired position. When your baby begins to roll during sleep, repositioning becomes ineffective. However, babies who roll will only have improvement in the flatness because they no longer spend as much time lying on the flat spot.
4. Consider a helmet, but understand the pros and cons
By 6 months of age, many babies will respond well to the care I discuss above with significant improvement. However, other babies do not respond as well and the flatness remains, which can be disfiguring. Then, helmet therapy is an option. The goal of helmet therapy is to provide room for the head to grow where it is flat while restricting growth elsewhere. Helmets are worn all day (23/24 hours) for about three months depending upon the rate of response. Studies have demonstrated the effectiveness of the helmet over the more conservative treatments described above. However, understand that helmets are not for everyone. Parents need to be diligent about using the helmet as well as going to follow-up visits to adjust the helmet as the baby grows. In addition, many health insurance companies do not cover the costs of the helmet, which can be in the neighborhood of $3000, including the appointments and adjustments. You may ask your doctor to direct you to a local helmet company, where you can inquire about your particular insurance coverage.
By detecting your baby's flat head early and following the above recommendations, you can easily make it better. Dr. Graham says, "With effective, early-onset tummy time that truly works with neck positioning and assesses for torticollis, the need for helmets to treat plagiocephaly can be prevented." You will certainly be free of any worries about effects on your baby's brain development or about having to visit a surgeon. Instead, you can spend more time simply enjoying your new precious gift.
***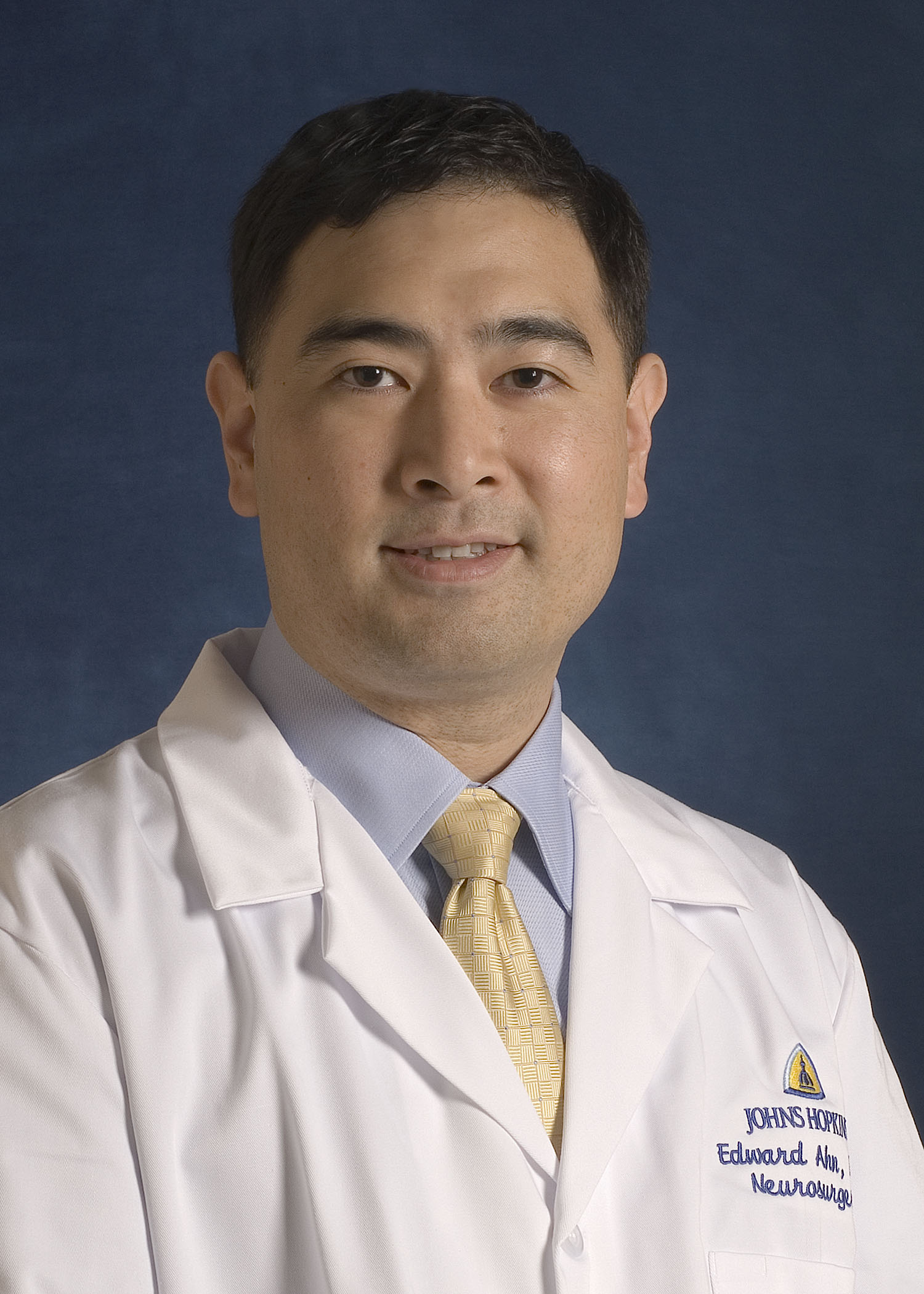 Edward Ahn, M.D. is a pediatric neurosurgeon at the Johns Hopkins Hospital. He is the author of numerous peer-reviewed journal articles and frequent speaker on national and international platforms. Dr. Ahn has no conflicts of interest related to grants, research support, consultant or advisory boards, speaker's bureaus or stock shareholders.