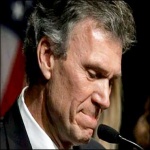 President-elect Obama and Secretary of HHS designate, Tom Daschle, invited concerned Americans to discuss healthcare reform in community groups across the country. My husband and I hosted one such group at our home in DC yesterday. Although we had been instructed to compile a list of compelling stories about system failures – instead we decided to be rebellious and discuss "what's right with the healthcare system" and compile a list of best practices to submit to the change.gov website.
The event was attended by a wide range of healthcare stakeholders, including a government relations expert, FDA manager, US Marine, patient advocate, health IT specialist, transportation lobbyist, real estate lobbyist, health technology innovator, Kaiser-trained family physician, medical blogger, and EMR consultant. Here is what they thought was "right" with the healthcare system:
1.    Customer Service. Market forces drive competition for business, resulting in increased convenience and customized service. Healthcare consumerism has driven patient-centered innovations that improve quality of life. Examples include convenient walk-in clinics, online scheduling, services available in a one-stop location, and seamless transfer of health information (such as within the Kaiser Health system).
Memorable Quote: "We have a tremendous amount of choice in our system. That's very good for patients and I hope we never lose it."
2.    Accommodations For People With Disabilities. Kaiser Permanente was cited as an organization that takes special interest in facilitating good patient experiences for vulnerable populations and people with disabilities. For example, extra time is allotted for travel to and from the clinic, and schedules are built with flexibility to accommodate mobility impairments.
Memorable Quote: "Kaiser trains all its staff to be sensitive to people with ethnic, racial, and sexual preference differences. They learn to listen to the patient, and never assume they know what they think or feel."
3.    Specialty Care. So long as a person has health insurance, access to the very best specialists in the world is available in a very democratic fashion to all patients. Several success stories included surgery and follow up for major multiple trauma, and congenital anomaly repair.
Memorable Quotes: "I'm only here today because of the technical skills of a U.S. surgeon who saved my life…" "I've traveled all over the world, and I wouldn't want to get my medical care in any other country."

4.    Social Media. Internet-based tools and social media platforms are leveling the communication "playing field" between providers and patients. People are discussing their care and treatment options with others like them online, as well as socializing with physicians and receiving real-time input on health questions.
Memorable Quote: "On Twitter I have I.V. access to physicians. I asked a health question and within 10 minutes I had 6 physicians answer me."
5.    Access To Allied Health Professionals. Scheduling time with mid-level providers is easy, convenient, and effective. Patients enjoy the ability to access generalist care with nurse practitioners (for example) who provide quality care at a more relaxed pace.
Memorable Quote: "I love my nurse practitioner. She really listens to me and her schedule is much more flexible than physicians I've known."
6.    Drug Development For Rare Diseases. The U.S. government offers grants, extended patents, and exclusivity to drug companies willing to develop drugs for rare diseases. This dramatically improves the quality of life for patients who would otherwise have no treatment options.
Memorable Quote: "The FDA recently approved the first drug for Pompe's disease. Only a few hundred patients in the U.S. have the disease, and yet this life-saving medication was developed for them thanks to government incentives."

7.    Patient Autonomy. The healthcare consumerism movement has replaced medical "paternalism" with care partnership. Patients are seen as consumers with choices and options who must take an active role in their health.
Memorable Quote: "Patient accountability is key to better health outcomes. But they need guidance and decision support… General health literacy is at a sixth grade level."
8.    Health Education. Technology has improved health education dramatically. Patient education about their disease or condition is often facilitated by demonstration of computer-based anatomic models.
Memorable Quote: "I think that doctors are getting much better at communicating with patients in ways they can understand."
9.    Coordination of Care. Some hospitals like the Mayo Clinic do an excellent job of coordinating care. For example, they provide each patient with photos and names of all the physicians, nurses, and specialists who are on their care team. Nurses update the patient's schedule daily to reflect the tests and procedures anticipated and provide dignity and sense of orientation to the hospital experience.
Memorable Quote: "The Mayo Clinic has gone Facebook."
10.    Democratization of Information & Transparency. Patients have the right to view and maintain all their medical records. They have many PHR options, and may be provided with CDs or thumb drives of their personal radiologic information to take with them to their next provider. Many doctors write their notes with the understanding that the patient will be reading them.
Memorable Quote: "One day soon, hospital stays will no longer occur in a black box. Family members and friends will be invited by the patient to view their daily schedule online, while nurses update planned procedures, events, and meetings. Family members won't miss the opportunity to meet with the patient's care team, because it will be on the schedule. MyChart (from EPIC) is working on making this hospital experience a reality at the Mayo Clinic soon."
***
Thanks so much to all of you who attended. My husband will be preparing a report for the transition team shortly.