And that includes food of any kind, which makes for some awkward moments at national physician conventions.
So, during this week's ACEP Scientific Assembly in Boston, WhiteCoat snapped a picture of this notice, which borders on farcical: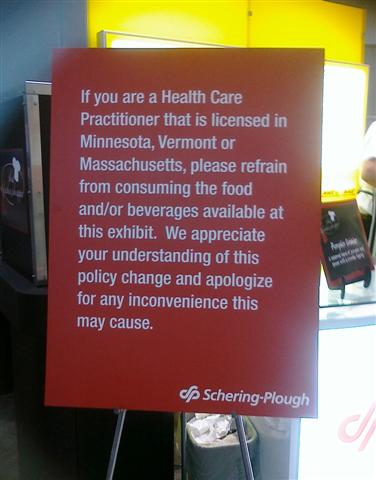 I've heard similar stories from other national meetings, where, for instance, doctors from Massachusetts are barred from attending dinner CME lectures or other educational activities. Driver licenses are indeed checked.
I understand the crackdown on accepting drug company gifts, but I wonder if there's any resentment from these doctors for being blatantly singled out.
*This blog post was originally published at KevinMD.com*