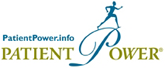 You know I am a cancer survivor – 15 years down the road from a leukemia diagnosis and enjoying a 10 year remission. So whenever something seems weird about my health it's cancer coming back, right? Wrong! Just how wrong was proven last night. I am writing this from my hospital bed in Seattle.
The first symptom of a possible problem came three days ago when I had soreness in my right calf. A pulled muscle? Maybe. But I had not noticed straining it. Back at the gym the next day I had soreness again but thought it was no big deal. Last night it was worse. It hurt some to walk. I got home and, after my wife and son were asleep, got ready for bed. I had a slight fever and then noticed the right calf was not only sore, but swollen and warm. Very strange. I'd never seen that before.
Trying not to be stupid I called the 24-hour consulting nurse. She immediately began to focus on deep vein thrombosis (DVT), a worrisome condition that affects about two million Americans a year and can lead to a life threatening situation. She had a doctor call me. Normally those doctors would rather make a house call then send you to the more costly emergency room. But not this time. "Dr. Steve" urged me to go to the ER rather than let a DVT progress and endanger my life. An ultrasound exam would determine if it was really a DVT.
The ER at the downtown Seattle hospital was not busy and before long I had an extensive Doppler ultrasound exam.  It confirmed a DVT in my right calf and also a second one, asymptomatic, just above the knee in my left leg. The ER doc said I was being admitted and blood thinners were in my short-term and long-term (next six months) future.
In minutes I had a shot of a fast acting blood thinner, Lovenox. Then I was shuttled upstairs to a room and now more shots will be administered along with the old standby for DVT's – Coumadin.
I am shaking my head about all this as I lie here with my laptop, my connection to you. I have worried so much about cancer and now this comes out of left field. It can happen to anyone and the docs and nurses all say it was smart I didn't delay coming in.
Ah, our health adventure. Treasure your good health when you have it and be a smart, even fast acting patient, when weird symptoms happen. When it comes to DVT, it is not something to fool around with. But it sure beats a cancer recurrence, right?
Wishing you and your family the best of health,
Andrew
P.S. If you're now curious about DVTs and your own risk for blood clots, please see http://www.patientpower.info/program/deep-vein-thrombosis-knowing-your-risk-for-blood-clots
*This blog post was originally published at Andrew's Blog*