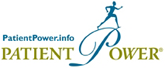 It's too young to die at age 56. It's too young to die when you have four children and a wife. It's too young to die when you have led one of the most successful technology companies ever. It's too young to die when you are very rich, have so much more to do and to give back. But pancreatic cancer doesn't care. This time, again, one of our most deadly cancers won.
Medicines, nutrition, surgery, liver transplant, apparently Steve Jobs, celebrated CEO of Apple, tried them all. But, as I wrote in a recent blog, continuing was just too much. To be sure, Jobs did not have the most common type of cancer in his pancreas. His was a neuroendocrine tumor and life expectancy can be longer. But, as has been noted widely in the media, Steve Jobs came to know that his mortality clock was ticking. His eight year-survival was probably what he knew he was facing all along.
I have met the rare person who has survived pancreatic cancer. One woman in Houston, Mary Sharkey, gives many hope. But there's reality too, and mortality we all face.
Researchers like our friend Sunil Hingorani here in Seattle, who lost his father to pancreatic cancer, are passionate in their pursuit of a cure, or, at the very least, effective medicines to knock the disease back so you can live with it rather than die from it. Believe me, experts like Sunil are working on this every day.
But we still fall short for so many who are affected right now. And so, the loss of Steve Jobs. He knew, as we all should always remember, good health is #1.
Wishing you the best of health!
*This blog post was originally published at Andrew's Blog*