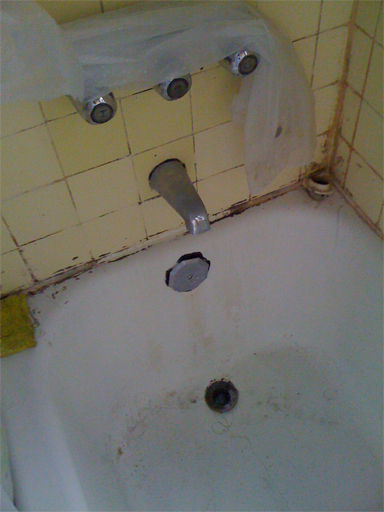 I was hesitant to post this photo because it is an image of my girlfriend's bathtub in New York City. I'm sure she wouldn't want me to post this, but I figure it's ok because I didn't reveal her identity and also, she doesn't read my blog.
My girlfriend is a physician. She is friendly and smart and well-groomed. Her bathroom, on the other hand, is pretty scary. It's not unlike other bathrooms I've seen in New York – which means this could be partially a cultural phenomenon. She knows it needs cleaning – I guess.
She invited me to stay at her place during a recent visit – instead of a hotel – and I gladly accepted. We planned to have a nice dinner and drinks out on the town. She showed me to my room and casually mentioned that she needed to get some Draino for the bathroom. I wondered what exactly that might mean, and was surprised by her use of understatement in this case.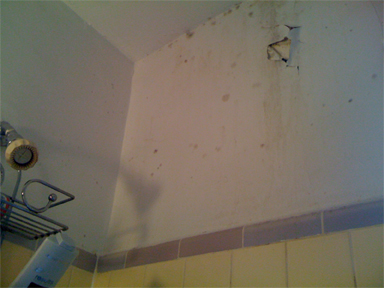 These images got me thinking about hygiene and hospital acquired infections. My friend and fellow medblogger, Paul Levy, has been enthusiastically impressing upon his staff the necessity of hand-washing in the fight against disease spread. I would second his call for tighter infection control measures.
Just because your doctor looks fresh and clean and nice doesn't mean her hands – or bathroom – are clean. So let's maintain our hand hygiene efforts in a rigorous manner, especially with all the flu going around this season!
P.S. No, I did not take a shower that morning. I thought I might be dirtier after the shower than before it. So that made at least two dirty doctors on the loose in NYC this week!