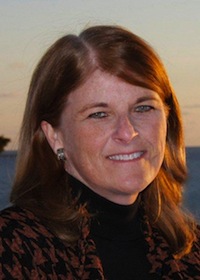 I graduated from medical school in 1985, am board certified in EM and practiced 25 years—mainly inner city/trauma/teaching centers. However, the last 5 years were in a rural 25-bed hospital, 60 miles from a shopping mall or hospital with higher capabilities and specialists. My hourly rate was competitive and the hospital provided benefits included: malpractice, health, dental, & vision insurance, prescription coverage, paid vacation/CME allowance, and pension contribution.
Palliative Medicine (intensive symptom management for chronic or serious illness, coordination of care and clarification of patient/family treatment & life goals) is a subspecialty in urban settings but is lacking and most needed in the rural community setting. The chronically ill patient who is also typically elderly may present to the ED and be denied hospital admission after an ED physician evaluation. The doctor can "request" admission from an at-home Utilization Review nurse who checks the admission guidelines and if not met, reports the patient is to be sent home—even if it is over the objections of the physician who has evaluated the patient. There is no systematic follow-up of these patients, and they are told to "contact your primary care physician." No one is making sure this happens. Some do not have primary care physicians and may be unable to obtain a timely appointment. The hospital does not have a social worker to coordinate care or provide assistance in the confusing navigation of insurance/appointments/outpatient testing, etc. There is no 24-hour pharmacy. Many of these patients do not have transportation or no longer drive and often live many, many miles from the hospital relying on neighbors, church folk, or county ambulance when they become ill.
In 2010, I opened a palliative consulting practice that made house calls for the patients who were falling through the cracks. I resigned from the ED because I could have given my business card to every 4th patient and that would not have been ethical or tolerated by the other physicians. I provide palliative care for those in need regardless of their location. (www.palliativecaremed.com). For the majority of new patients, I complete a 3-page initial consult, spending 1 ½ – 2 hours with the patient and family reviewing meds (for necessity, duplication, or interaction), discussing treatment goals, addressing nutrition and in-home safety/need for durable medical equipment, approach the topic of advance directives/DPOA/etc. Plus I obtain a history and perform a physical exam. Medicare pays me approx. $60 per hour for my efforts. However, the reimbursement is for time spent face-to-face with the patient and does not include driving time, mileage, or coordination of care. My patients may be 50-100 miles apart and roads are not always paved or easily accessed.
When I am contacted by a patient or family member, I ask them to get permission from their doctor so that we can exchange information AND so that the patient is not put in the predicament of me telling them one thing and their primary care physician another, forcing them to choose whom to listen to, etc. I try to coordinate care with any/all of the specialists so we don't have prescribing conflicts. Families wonder why they never heard of a doctor like me before and find my service is invaluable. I think I have the most fabulous patients and families and they honor me with their referrals and kindness—I was paid with venison by one family.
Families may request my consultation for their loved one residing in a nursing home because the primary/admitting physician comes only once per month. The family, nursing staff, and even the patients will tell you that the typical doctor spends less than 5-10 minutes TOTAL seeing the patient and completing documentation for billing. What is equally ridiculous is that when the admitting doctor makes his or her monthly rounds, all of the nursing home patients are herded through this "monthly visit" on the same day for the doctor's convenience—not when the family is there to ask questions or when the patient's condition has changed. Medicare pays the physicians for this "service" considerably more than I receive for mine.
My first Medicare B payment did not come for 7 months and I grossed less than $6,000 TOTAL in my first 10 months. It has not gotten better and I must purchase all "benefits" including malpractice insurance and health insurance for myself and family. My malpractice insurance agent told me that I could not see more than 20% nursing home patients or my premium would increase. NH patients are considered higher risk because when Grandma dies, even if she is 103, the family sues the facility and the doctor so they have some money to pay for the funeral, taxes, medical bills, etc. The insurance company settles figuring it is better to pay a little money out to the family rather than pay a lot of money to lawyers to defend the physician. Sadly, this judgment will go on the physician's permanent record and most insurance companies do not let the physician participate in the "pay-out vs. defend" decision. I was told I could not do wound care by my agent for the same reason: high risk if there was an infection. I have an excellent malpractice record and considered my years as an EM physician to be high-risk but apparently I am more likely to be sued and have a blot on my record while providing care for those who reside in a nursing home and seriously ill elderly patients.
It's difficult to recruit and retain physicians in rural communities where their families will have less educational/cultural opportunities. This rural hospital decided the solution was to make physicians "Hospital Employees" with a guaranteed income–regardless of specialty, certification, years in practice, etc. Now there is no incentive to work hard because the doctors are getting paid, regardless. Patients cannot get timely appointments—no reason to squeeze an extra one in and of course there are no evening/ weekend appointments so patients must go to the ED. Physicians decide what time to go to work and what time their day ends & don't forget lunch—some close for 1 ½ hours. As a consequence of this business decision, the hospital was $2.5 million in debt this year and laid off/let go/retired over 30 employees—no physicians and no administrators were let go. What kind of message does this send to a financially struggling community?
It is unlikely that I will be able to continue my practice when I must take money out of savings to support my "hobby." Next year both kids will be in college so I am working part-time for hospice where I am paid hourly for patient care plus driving time and mileage reimbursement. My other great joy is teaching and that was not an option until a new medical school opened two years ago. Now I sporadically drive 240 miles round-trip to teach medical students—without mileage reimbursement. It is important to me professionally and personally to participate in the education of the doctors who will be taking care of me. I thrive on their energy and optimism and weep for their average indebtedness of $275,000 and the influence that will have on their choice of practice, location of practice, and how long they will have to work just to break even.
I had to purchase health insurance out of pocket for the first time as a solo practitioner. My husband took no meds, one child is healthy and one has well-controlled epilepsy. I took a thyroid pill. Several companies agreed to take everyone BUT ME. I had an ACL repair and a second knee surgery for adhesions plus a uterine ablation for heavy menses. According to the insurance company, these procedures indicated I would have a knee replacement and a hysterectomy in the future and so I was not insurable. My state does not allow insurance companies to exclude pre-existing conditions; acceptance for insurance is all or nothing. When I finally found a company to take us, it is ridiculous coverage that is really "catastrophic coverage." We now have a $10,000 deductible and a quarterly family payment of $1800. What in the world do people do who have heart disease, diabetes, back surgery, cancer, mental illness, emphysema, etc?
The physicians of my generation saw the "Golden Years" of medicine in the rearview mirror only. We have been told what we can and can't do and what we can charge by insurance companies for our entire careers. We have been victimized by the "business" of medicine which was never part of our training or education; only the savvy were financially successful. Respect for our profession has eroded and we are continuously threatened with new rules and regulations, reimbursement cuts, frivolous lawsuits, and outrageous educational debt, it is always amazing to me when a compassionate and bright young individual decides to become a doctor. The cost of one's education should not be the determining factor for who can "afford" to become a physician.
The changes my generation has experienced are 'light years" from the practitioners who graduated in the 1940s and '50s. It can be very depressing if you think about it too long. My antidote is to grab my black bag and visit the bedside of a terminal patient—medicine doesn't get more real or more full of grace than moments with those patients and families. To be included in this time is one of the greatest honors and privileges of being a physician. Eventually, our society will have to understand the value of preparing, communicating, meticulous symptom management, emotional support and physician/family presence at the end-of-life in the same manner in we already accept and expect at the time of birth. Unfortunately for those of us reading now, it won't happen in our lifetime/death time.
Thanks for reading.
Malinda H. Bell, M.D.
***********************
Malinda H. Bell, M.D. is a board-certified Emergency Medicine physician
and Palliative Medicine consultant in Western Michigan.  Her website is
www.palliativecaremed.com. She is a peer review editor with publications in JAMA, AFP, and Annals of Emergency Medicine. She is an Associate Professor at Michigan State University College of Human Medicine and a 1985 alumnus of the University of Missouri-Kansas City where she is a Clinical Associate
Professor.