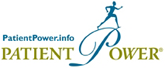 You may recall, I have a beef with Madison Avenue ad agencies that keep serving up the same New York actors in television commercials for different illnesses. I take it personally. The woman with cancer also has asthma. The man with arthritis also has erectile dysfunction. I feel bad for them!
Last night the quest by an actor to find work got ridiculous for me as my wife, Esther, and I were watching one of our favorite shows, "Criminal Minds," on CBS. It was a particularly violent episode where a Bonnie and Clyde-type couple shot their way across Montana and proved to be the sickest of cold blooded killers. As the story develops, both the young man and the young woman were abused as children and their plan becomes to mete out retribution to the parents who ruined their lives.
Late in the show the young woman confronts a gray haired man in his 50's behind the counter at his service station-convenience store. It was her father. She points a gun at him while he pleads for his life. I turned to Esther and said "I know that man! Where do I know him from?" Esther didn't know and I couldn't remember. Back on the screen things go from bad to worse, and while the young woman hesitates, her boyfriend sends the father to the hereafter. It was so sad. Where do I know that guy from????

Then the commercials came, along with the answer: A happy family was in the great outdoors and a man was celebrating his time with his wife and kids. He was a man whose cholesterol had been lowered by Pfizer's multi-billion dollar drug, Lipitor. IT WAS THE SAME GRAY HAIRED MAN! There he was smiling, healthy, confident. An upstanding family man AND NOT DEAD! I was so relieved!
Just maybe a media buyer for Pfizer was one of the millions of people watching CBS last night too. Maybe this juxtaposition of the murdered, abusive- parent gray haired man and the happy, healthy one would give the media buyer a migraine. Or maybe this blog will.
TV producers and advertisers work hard to make characters on screen believable. In Criminal Minds they even become indelible. Maybe big advertisers and big networks should compare notes so that the same actors don't appear in good and evil within seconds? While they might not care much, and the actors who are handsomely paid don't either, I care as a viewer and you probably do too.
I went to bed remembering my last view of the gray haired man, walking off into the sunset with his family and a healthy heart. I could sleep easier leaving him that way. I welcome your comments and reports of your own amusing observations.
Wishing you and your family the best of health!
Andrew
*This blog post was originally published at Andrew's Blog*