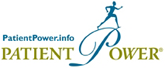 The old joke about psychological therapists is they are among the biggest consumers of therapy themselves. Lately, I have been noticing more and more how a significant portion of the people we meet wearing white lab coats have a very personal connection to the medical work they do. For them it is not a job, a meal ticket, or just putting their years of training into practice, it is a mission connected to something in their past, something in their own body, or the health of a loved one.
A recent example is Kaiten Kormanik. She is 23 and has had the genetic condition PKU since birth. She has to follow a strict low protein diet or otherwise risk severe negative effects on her brain. If you toured the labs of The Children's Hospital of UPMC in Pittsburgh you might bump into her as she does research for her Ph.D. on, guess what?- genetic illnesses in children. And she often works alongside Dr. Gerald Vockley, the very expert physician who guides her care. As you can imagine, Kaitlen thinks about her own childhood and the faces of other children every day. You can hear her story on one of our recent programs.
Irl Hirsh, M.D., at the University of Washington, is one of America's most famous diabetes doctors. He has diabetes himself and has all the challenges everyone with this disease has in managing it. You can hear his story on one of our earlier programs on diabetes.
Sunil Hingorani, M.D., at the Seattle Cancer Care Alliance is an up-and-coming clinician and researcher working toward a cure for one of our deadliest cancers, pancreatic cancer. For him, it's personal. His father died of the disease and in the later stages Sunil was his doctor. Sunil speaks eloquently about his family story.
And then there's Sarah Swartz, studying to be a neurologist and get a Ph.D. I tried to get her one the phone, but I bet she's busy, busy. I bumped into her sister Jessica. She works at the local pharmacy and she told me that her big sister dreams of discovering a cure for multiple sclerosis. Sarah has seen the downward spiral of MS for decades. Her mother, Dorothy, a former nurse, has progressive ms that now has her needing a motorized scooter to get around. Dorothy remains good natured and "can-do." Sarah is determined to help prevent others from ever becoming disabled like her mom. Just maybe one day we'll read about Sarah's work unlocking the elusive secret to the cure.
Personal stories of dedication. Yes, healthcare and medicine is a huge business. But in many cases it is powered by real people with a heart whose prime motivation is to make a difference in a condition they know all too well.
Wishing you and your family the best of health,
Andrew
*This blog post was originally published at Andrew's Blog*