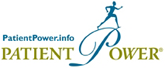 I am really excited about serving as the emcee for next week's Personalized Medicine World Conference in Mountain View, California near San Francisco. I also will be the moderator of a panel discussion on patient empowerment. As I prepare, I am interviewing the panelists and their stories are very inspiring.
One panelist is Bonnie Addario. Bonnie had been an oil company executive in the Bay Area. She began having chest pain. Was it her heart? No. Was it a nerve problem? No. Doctors were stumped. Bonnie was frustrated, but she was also a woman of action — a "powerful patient." She went on her own for a full body scan. The news was not good. A lung cancer tumor was wrapped around her aorta and other vessels. It was inoperable. But, fortunately, chemotherapy and radiation shrunk the tumor and loosened the stranglehold it had on her blood vessels. Surgery was then possible. It took 17 hours and she even had more radiation before she left the operating room.
Bonnie's life was saved. But what then? She was a changed woman who wanted to do more to advance care in lung cancer. She organized a conference, first to help UCSF, where she was treated, but it immediately became clear it should be bigger. Bonnie found herself forming the Lung Cancer Foundation.
She brought world experts together and asked them what was the best way to help. The answer was in gathering tissue samples for research toward new treatments and a cure. Surprisingly, at most community hospitals where the majority of patients are treated, lung cancer tissue is studied by pathologists and then discarded. They do not do research. Bonnie's organization formed alliances with many such hospitals, as well as the big centers, to establish a tissue bank.  This was a huge first step toward helping so many people who will face a diagnosis of our #1 cancer killer.
Beth Anne Baber of San Diego will be another panelist next week. She is a scientist who now also has a masters in business administration degree. About five years ago Beth's second child, Conor, had a fever. He was 15 months old. Was it teething? No. A cough developed. But it was summer, a chest cold would be unusual. A chest X-ray showed a serious and very rare pediatric diagnosis: Neuroblastoma that had spread to his chest from his spine.
Beth Anne and her husband knew all about biomarkers for different subtypes of disease and how knowing exactly what you were dealing with could point the way to a targeted treatment. They were shocked to see that wasn't being put into practice in the hospital for their son. The good news is Conor did survive and there has been no evidence of cancer for several years now. He's a happy first grader.
But Beth Anne vowed to change things: To get leading-edge science moving faster into the clinic for kids. She formed The Nicholas Conor Institute to support and accelerate childhood cancer research. And given that she formed this as the economy was tanking, she used her MBA skills to marshal the talents of unemployed high level professionals to help her as volunteers. She has 100 of them right now, along with connections to venture capital and emerging medical science companies.
Things could have gone differently for Beth Anne and Bonnie. Cancer could have never touched their lives. And while that would have been a blessing for them, we are blessed that they turned a tremendous health scare into a positive for many, many patients who will follow. I can't wait to meet them in person!
Wishing you and your family the best of health,
Andrew
*This blog post was originally published at Andrew's Blog*