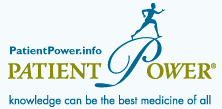 Experts say over 100,000 lives a year could be saved in the United States if patients focused more on preventive medicine. What is preventive medicine? What can you do in your everyday life that may make a long-term difference?
On this Patient Power program, you will hear from two board certified internists from the UW Medicine Neighborhood Clinics in Western Washington. They will discuss how having an ongoing relationship with a primary care physician who you check in with regularly –- even when you're well –- gives you the best chance at staying healthy.
Dr. David Camitta and Dr. Edward Dy, both internists at the UW Medicine Neighborhood Clinics, explain to listeners why it is important to know your family history and how this influences the types of screenings and vaccinations you will get. Both doctors address many concerns expressed by patients who have an aversion to regular visits to a primary care physician, including concerns about being lectured about their weight or chastised by their doctor for personal lifestyle choices like smoking. Dr. Camitta assures listeners that it is not a doctor's job to judge, and it is through maintaining an ongoing relationship with patients that these fears can often be assuaged.
When it comes to preventive medicine, Dr. Camitta comments that often patients give more attention to preventive maintenance on their cars than they do on their bodies and personal health. Most people take their car in every 3,000 miles for an oil change because they want to make sure everything remains in working order. Dr. Camitta and Dr. Dy suggest if more patients took this approach to their health, a lot of medical problems could be alleviated. Find out about small lifestyle changes you can make and what you need to keep track of at home to help your primary care physician give you the best care possible.
Guests:
Edward Dy, M.D., Internal Medicine, UW Medicine Neighborhood Clinics
David Camitta, M.D., Internal Medicine, UW Medicine Neighborhood Clinics
To listen to this "Patient Power Daily Dose" show, click here.