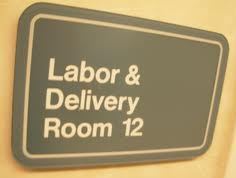 When our country starts closing obstetrical units in hospitals because they "cost too much" money to operate, pregnant women need to pay attention because their babies are in serious trouble. Such was the case of the most recent casualty, South Seminole Hospital, a 200-bed hospital, that's located within 30 minutes of my neighborhood.
More than 20,000 babies were born in South Seminole Hospital during the past 18 years, and many of the babies were delivered by a local obstetrician who died approximately three years ago. I recall sitting in the emergency room of the hospital with a fractured ankle and listening to a chime that used to ring every time a baby was born. It was a soothing and humbling sound knowing that a new life was making its grand entrance each time that chime rang. Now, it will be replaced with silence.
Unfortunately, this phenomenon is not unique to Florida. In 1997 the closing of a North Philadelphia hospital (Northeastern) affected six additional hospitals in the community and their 23,570 annual births. In my hometown of Brooklyn, New York, Long Island Hospital had an annual delivery rate of 2,800 babies, but still closed its doors to the community and sold the hospital as prime real estate to the highest bidder, citing low reimbursement rates and high premiums for malpractice insurance as the culprit behind the decision. The Bedford Stuyvesant community of Brooklyn lost St. Mary's Hospital, a delivery center of thousands of babies in 2005.
Not only are hospital maternity units affected by money, but by politics as well. How many times have I witnessed the closure of a hospital maternity unit because a "premier" OB/GYN group acted like spoiled brats when they didn't get their proverbial way and took their patients en masse to a competitor hospital? A hospital might have hired a hospitalist group to deliver the babies of uninsured patients and the local OB/GYN physicians were annoyed because they weren't "included in the decision-making process?" Or a popular OB/GYN physician is chastised by a head nurse for missing a delivery or making a preventable error and then vows never to return to the hospital?
As pregnancy continues to be deemed a pre-existing condition with low reimbursement rates and high malpractice premiums, the disappearance of maternity wards will continue. If you live in a community where this phenomenon has occurred, I strongly encourage you to seek prenatal care at a teaching hospital where there are attending and resident physicians trained to manage low-risk and high-risk prenatal problems.
Remember that a healthy pregnancy doesn't just happen. It takes a smart mother who knows what to do.
*This blog post was originally published at Dr. Linda Burke-Galloway*